THE UNMUTUAL WEBSITE

PRESS RELEASE 06/06/2014
GEORGE MARKSTEIN AND THE PRISONER
A new book for 2014.
Available in Paperback and Limited Edition hardback from The Unmutual Website, PrizBiz, Portmeirion, and Amazon.
ISBN: 9780992905408. 100 pages. Published by pandqmedia.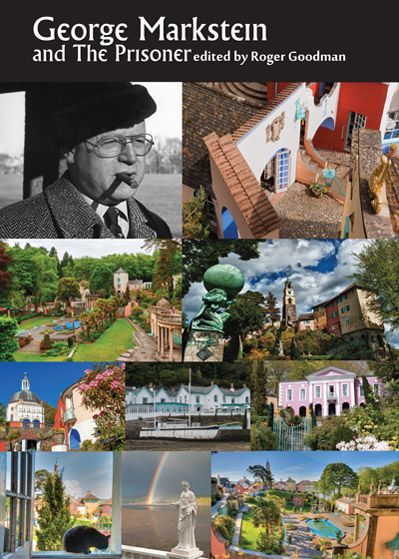 Why Portmeirion? Why Number 6? Why did he resign?
George Markstein was story editor of thirteen episodes of The Prisoner,
co-author of the opening episode, Arrival, and the man responsible for
identifying and incentivising the majority of the scriptwriters on the 1960s
TV series that starred Patrick McGoohan and was filmed in Portmeirion.
George Markstein and The Prisoner examines the various claims,
counterclaims and downright confusion that has muddled the genesis of
one of the most controversial and iconic television programmes of all time.
The book includes correspondence from Markstein himself, the transcript of his only in-depth,
audience-participation interview, an "alternative" resolution to the
series and a number of never before published photographs fill the pages
all to set you on the trail of who created The Prisoner.

The book is available in both paperback and hardback formats (A5 size, 100 pages). The hardback edition is limited to 500 numbered copies, which have been signed by four of the contributors to the book, including editor Roger Goodman.
"Very impressive - an essential purchase for Prisoner fans" - Steven Paul Davies, author of 'The Prisoner Handbook'
""Long overdue in my opinion ... it's impressively researched and very informative. I'm sure the man himself would have been impressed, as well as chuckling at the tantalisingly enigmatic portrait that we're left with" - Robert Fairclough, author of 'The Prisoner: The Official Companion to the Classic TV Series'.
"Thoroughly enjoyed. Fascinating especially to have some more light shed on the mysterious Markstein. Beautifully presented too, really high quality. Lovely item to have in my collection. Kudos to you!" - Rupert Booth, author of the Patrick McGoohan biography 'Not A Number'
"I'd just like to express my appreciation of your splendid "Prisoner" book. I learnt so much from it and feel that the work really fills a gap in the literature on the series. Before I read your book, the most information that I had ever found about George Markstein in one place was in the Appendix of Robert Fairclough's first volume of "Prisoner" scripts, and that amounts to a mere dozen pages. I was particularly impressed at how you use evidence from different sources when considering the "for" and "against" perspectives on the various arguments. If I had to describe your book in a phrase it would be "informative, well balanced and nicely judged". It's also beautifully illustrated! My knowledge of "The Prisoner" today would be significantly poorer without it." - Andrew K Shenton, author of 'Unique But Similar: The Prisoner Compared'
CLICK HERE TO PURCHASE EITHER EDITION OF THE BOOK
Click HERE for The Main Unmutual Home Page.