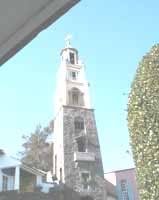 QUICK LINKS:
OTHER FEATURES: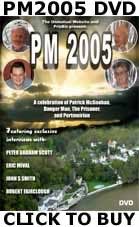 Well Come to The Unmutual Website - dedicated to the 1960s TV series "The Prisoner", starring Patrick McGoohan, and the village of Portmeirion in North Wales where the series was filmed.
SEPTEMBER 29TH 2017 OFFICIAL ANNIVERSARY EVENTS - SEE NEWS ITEMS BELOW AND AT events page.
LATEST NEWS.....
STOP PRESS: 25/5/17 - PMcG mentioned in Roger Moor obituary in The Times... 20/5/17 'Portmeirion in BBC article HERE... May 2017 German 'Stern' magazine includes Portmeirion in British Villages article... Prisoner' writers Catherine Frumerman and Tim Palgut will be in Portmeirion on 21/5/17 to chat and sign books from 2pm at The Prisoner Shop... It has been confirmed that True Entertainment will be repeating the episodes, starting 3.00pm Sunday 7th May 2017, FREEVIEW Channel 61 (not Wales), and SKY channel 184, and FREESAT 142... The Prisoner and Secret Agent named on TV themes list HERE.... Portmeirion mentioned in Forbes magazine HERE... Lew Stringer talks about The Prisoner on his blog HERE... Network in plea for footage HERE... Caterham 7 appears at farm sale HERE.... Marc Sinden discussed his father's work on 'Many Happy Returns' on Talking Pictures TV 18/3/17.
NOT AN UGLY MUG
As the 50th anniversary of 'The Prisoner' approaches, more activities and merchandise are being announced.
The latest are commemorative 50th anniversary mugs, produced by Steve Loofe and Geoff Harris.
The mugs are available via TUW at the shop page HERE, with a donation made to TUW's event fund for Ty Gobaith Hospice for each sale. For a large image, click HERE.
With thanks to Steve Loofe for this news item.


LECTURE BY PATRICK
The Unmutual Website is this week indebted to Simon Coward for locating some fantastic materials which date back to 1961.
It appears that at the 'First TV industry writing seminar', organised by the Television Writing School, had the involvement of none other than Patrick McGoohan, who gave a 4.00pm lecture at the seminar, entitled 'the actor's requirements from the writer' and presented a script treatment for something called 'The Tramp' (which may or may not have been related to he and Lewis Greifer's 'Vagabond' series 'The Outsider', which was planned for the late 1960s but never made.
As well as the initial advertisement, Simon has also located a review of the event and of the lecture, and further article, which make for fascinating reading.
For more details on this fascinating find, click HERE.
With thanks to Simon Coward for this news item.


ORIGINAL CAPE FOUND
Exciting news has reached The Unmutual Website that an original costume item from 'The Prisoner' has been found!

An original cape, the colour patterns of which match what can be seen on screen (and those of one sold at Bonham's a while ago), has been sold to 'The Prop Gallery' in North Wales. The cape, which came from Berman's, who were the company who provided the items back in 1966 for filming, is not for sale, but is now owned by a trusted collector who loves the series, and Portmeirion.

Whilst not a unique colour pattern (around 6 of each colour combination were made, clearly seen during the chess game and then worn reversed by the brass band, with only Virginia Maskell's with dominant yellow being truly unique), it is almost certain to have been used in the series, and it is believed that this item was worn by none other than Sheila Allen (Number 14) in the episode 'A, B, & C'.
The Prop Gallery have a high reputation and service, and have a huge catalogue or interesting items, including some items from the 2009 remake of the series for sale right now! Click HERE to visit their website.


LAUNCH EVENT FOR EVERYMAN
To celebrate the release of the new graphic novel and audio drama CD of 'Everyman - A Celebration of Patrick McGoohan and The Prisoner', a special launch event will be taking place on Saturday 20th May at Sandbar, Manchester!
Writer and actor Brian Gorman will be on hand to sign copies of both the book and audio CD, as well as his previous work 'Borderliners - True Realities', as well as chat about his forthcoming 'One Man Bond' project!
To read the full press release regarding the event, click HERE. If you are unable to attend but would still like a copy of the graphic novel and/or Audio CD of 'Everyman', these can be purchased HERE.
With thanks to Brian Gorman, Quoit Media Limited, and Invisible Six for this news item.


STATUE SHELVED
The Patrick McGoohan statue campaign (see news item below) led by Dave Miles and 'Team6' which would have seen a bronze statue of Number Six being chased by Rover in Portmeirion (first stage design, left) has been permanently shelved.
A Team6 statement read; 'owing to logistical matters and funding considerations, the aims of the project cannot be achieved in the short term. In view of this a decision has been made, with regret, to halt the venture at this point and all sums donated so far will be refunded. Team 6 are very greatful for the strong early support shown for the plans, but these cannot be achieved in the window of time originally envisaged.'
With thanks to Dave Miles of Team6 for this news item.


ANNIVERSARY UPDATE!
September 29th 2017 will mark the 50th anniversary of the UK premiere of 'The Prisoner', and, as announced several months ago, NETWORK will be hosting a very special event in Portmeirion (left) itself on that date.

As part of the day's celebrations, the event will also launch a special new edition of the DVD and BluRay sets, which will include a wealth of new and previously unseen material.

Further details, and limited tickets, will be made available nearer the time, so watch this space for more announcements throughout the coming months.


ARRIVAL FOOTAGE UNEARTHED
A Breaking News Exclusive from The Unmutual is that, for the first time since 2007 (when TUW's PM2007 event unearthed two reels of footage), unseen behind the scenes footage of the making of 'The Prisoner' has been unearthed!
Nine minutes of 8mm colour footage, shot by a holidaymaker, has come to light which shows in great detail and quality, the filming of several scenes from 'Arrival' including the taxi tour of the village, Number Six's first phone call, and visits to the dome, taxi rank, shop, tower, and house!
The footage, which has been cleaned and restored by 'wetgate' techniques, is under the care of TUW and it is hoped that it will be included in readily available formats in the near future - watch this space!
ALL CARDS ON THE TABLE
A new set of collectable trading cards, officially licensed by ITV, will be available later on in 2017, to celebrate the 50th anniversary of 'The Prisoner'.
More news/details regarding the sets, from 'Unstoppable Cards', will appear on The Unmutual Website as soon as they are announced.
With thanks to James Trepanier and Geoff Lake for this news item.


TREMENDOUS TOUR
Sunday 9th April, in glorious sunshine, witnessed the first of 2017's 'Danger Man' and 'The Prisoner' location tours, free to attend, organised by Dave Lally.
More than 30 fans from around the globe, including the USA, attended as over 20 locations from 'The Prisoner', and 10 from 'Danger Man', were visited.
A full photo report will appear on The Unmutual Website reviews section very soon, and the next FREE TO ATTEND tours will take place in the autumn - more details will be announced on the events page when dates are confirmed.


BOOKING YOUR ARTICLES
An interesting new book on 'The Prisoner' is in development, and the most exciting part is that YOU can be part of it!
'It Means What It Says' is a compilation of articles and essays by fans of the series about the series' meanings, and it is hoped that readers of The Unmutual will be interested in submitting their own.
Edited by Ed Fordham, the book will be available as an e-book and any profits will be donated to Ty Gobaith Children's Hospice in Conwy (TUW's nominated charity).
Ed told TUW; 'If anyone has any ideas about Rover, Fall Out and the Anthony Skene trilogy (A, B and C, Many Happy Returns, Dance of the Dead) they would be particularly welcomed... Also if anyone has any photos of Prisoner Locations particularly Portmeirion, London or Borehamwood, people dressed in Village costume or Prisoner like Mini Mokes, Lotus Sevens or Penny Farthing bicycles please send them in too."
Please send any ideas or register your interest in being involved to TUW HERE, or direct to Ed at itmeanswhatitsays50@gmail.com.


SUPER SEATTLE
More developments have been announced with regards to PrisonerCon2017, the USA 50th anniversary celebration on the weekend of 29th September 2017, with the announcement that the event has slightly changed format, meaning that the registration price has now dropped to $199.
There has also been another exciting guest announcement that Lucille Soong (who portrayed the Flower Girl in 'A, B, and C') will be attending - her first EVER appearance at a Prisoner-related event!
Added to the already-confirmed guestlist of Jane Merrow, Norma West, and Annette Andre, Lucille's attendance will be a momentous occasion.
Registration opportunities close very shortly, so do visit the PrisonerCon2017 website and register your interest. On the same day, NETWORK will be hosting a very special event in Portmeirion - details coming very soon!
Image (c) ITV Global Entertainment Ltd, used editorially for this news item only, not to be reproduced.


TECHNICAL LAUNCH
More exciting news has reached The Unmutual Website that 'Project: The Prisoner - The Village Technical Manual', a re-working of the 2001 'The Village Files' book, has been launched in the UK by publishers P&Q Media and its author Tim Palgut.
The book, a fictional technical manual used by the village authorities which includes 3D diagrams of village buildings, interiors, vehicles, and mechanics, is a truly unique item and comes highly recommended by The Unmutual Website.
It is priced at £12.99 plus P&P and is available in the Unmutual online shop HERE, as well as at Portmeirion and online stockists such as Amazon.
With thanks to Tim Palgut and P&Q.


SERIES SHOWING CUT
It was great to see 'The Prisoner' being screened on UK TV again in March 2017 (see news item, below) on True Entertainment, but the channel has not escaped criticism.
Several cuts were made to some episodes, despite them being shown after the 9.00pm watershed and with a clear PG certificate. 'The Girl Who Was Death' was missing the entire 'drinking shots' scene in the pub, 'Once Upon a Time' had cuts to the fencing dequence, and 'Living in Harmony' had cuts made to the lynching scene.
Secondly, there appears to have been a decision taken regarding showing the series in a 16:9 aspect ratio, instead of the original 4:3, which has meant that the top and bottom of the screen have been chopped (yet re-instated for the end credits, where 'fake sides' have been added to the pennyfarthing animation). This has meant that visuals essential to the plot (such as village slogans and so forth) have not been fully seen on screen.
Despite this, there is something special about being able to view broadcast episodes and it is hoped the channel will air the series again in the future.
Update: It has been confirmed that True Entertainment will be repeating the episodes, starting 3.00pm Sunday 7th May 2017.
With thanks to Des Gorra and David Stimpson for this news item.


BIG FINISH SERIES 2 UPDATE
Thanks must again go to Nick Briggs, executive producer at Big Finish and writer and producer of their excellent audio series re-imagining of 'The Prisoner', who has again been kind enough to spare some time to update TUW on all the latest developments regarding series 2, which is due for release later in 2017.
Episode titles and pltolines are now finished, and three of the four episodes which will make up the second series, have now been recorded!
The series will again feature Mark Elstob (left, in 'Many Happy Returns' mode) as Number Six, and for series two Nick has confirmed that things may be a little different to what we may expect; "I've gone for the full, mind-bending '60s feel."
Click HERE to read Nick's full interview with TUW. Keep an eye on this website for more updates regarding the series as and when they are announced.

With thanks to Nick Briggs for this news item, photo, and support.


NEW EVERYMAN BOOK AND CD
Readers of The Unmutual Website will recall the excellent one-man stage show and graphic novel 'Everyman', both the brainchild of actor, writer, and artist Brian Gorman, and will no doubt be excited that the concept has now been re-imagined as an audio drama and an updated graphic novel!
'Everyman ' A Celebration of Patrick McGoohan and The Prisoner' as an audio drama CD is priced at £11.99 and sees Gorman portraying McGoohan as he looks over his life in the style of a classic 'The Prisoner' episode. The CD, produced by Quoit Media Limited (publisher's of Eric Mival's recent Prisoner-centric memoirs), contains newly written music and effects.
The new version of the graphic novel, published by Invisible Six and priced at £12.50, sees much new content, including 17 specially drawn images, each depicting wonderful imagery from each of the 17 episodes of 'The Prisoner'.
Click HERE to visit the Quoit Media Website, and HERE for The Unmutual Website Village Shop, where both the CD and book are available, with a special offer of both items together for only £19.99 plus P&P.


PMcG STATUE PERMISSION GRANTED
Permission has been granted by ITV, Portmeirion, and the McGoohan family for a statue of Patrick McGoohan in his Number Six role to be erected in the village itself!
Several months ago, The Unmutual Website was contacted by organisers Dave Miles and Team 6, who have approached artist Sean Hedges Quinn (who produced the official statue of former England football manager Bobby Robson, left, and other UK landmark statues) to produce the figure, which will be made of bronze, and TUW has now been given the go-ahead to spread the news.
Crowdfunding/donation opportunities to finance the statue will be announced, and sponsors are also being sought. Feel free to contact TUW HERE if you would like to help, and TUW will put you in touch with the statue organising team.
With thanks to Dave Miles asnd Team 6 for this news item.


FAB FOUR FRENZY
Fans of The Beatles and Portmeirion are in for a double treat on Friday 24th March 2017, as the village plays host to its first ever 'Beatles Night'!
There will be a guided tour for attendees, which will touch upon the many Beatles/Portmeirion connections, a scouse dinner, and to top it off a live performance by the highly-regarded tribute band The Mersey Beatles.
The connections between The Beatles and The Prisoner and Portmeirion are many, including the use of the song 'All You Need is Love' in the final episode 'Fall Out'.
The track was chosen by music editor Eric Mival, who paid a fee for its use (ITC had the rights option to use the track, the band themselves of course not being involved in the decision), as he was a fan of the group and thought that they would not date the series. Eric tells of this in his recent memoirs 'Cutting Edge' (available HERE).
The Beatles were of course no strangers to having their music included in TV shows, with 'Ticket to Ride' featuring in a 1965 episode of 'Doctor Who', and 'Here Comes the Sun' featuring in an episode of comedy series 'Citizen Smith' which was also filmed in Portmeirion.
The village was also, of course, a regular destination for the Beatles' manager Brian Epstein (who was responsible for many additions to Gate House cottage), John Lennon, and George Harrison (whose son Dhani's band is named 'TheNewNo2' - details HERE).
For more details regarding the event, visit the Portmeirion website HERE.


HD HELL DRIVERS
'They fight to the death, and their weapons are ten ton trucks!"
It is with much excitement that TUW can announce that the classic 1957 Patrick McGoohan movie 'Hell Drivers' is now on the shelves in stunning HD, thanks to our friends at NETWORK.
A new special edition set, available in both DVD and Blu-Ray formats, priced at a bargain £10, is now available from their website HERE, packed with extras, including rare archive footage and the bonus of an episode of 'Danger Man'!
To read the press release from Network, who returned to the original film elements to create the stunning HD quality seen, and a review of the set and movie, click HERE.
With thanks to Network Distributing for this news item. Images (c) Network Distributing.


TRUE PRISONER
Exciting news has reached The Unmutual Website that, for the first time in several years, 'The Prisoner' TV series is to be screened in its entirety on UK television.
The channel 'True Entertainment', which can be found at FREEVIEW Channel 61 (not Wales), and SKY channel 184, and FREESAT 142, will show two episodes per evening, starting on Monday 13th March 2017.
Update: It has been confirmed that True Entertainment will be repeating the episodes, starting 3.00pm Sunday 7th May 2017.
With thanks to Des Gorra, Allan Young, and Alan Finlayson for this news item.


FIFTIETH ANNIVERSARY UPDATE
September 2017 marks the 50th anniversary since 'Arrival', the first episode of 'The Prisoner', was first screened, and, as announced by TUW, to celebrate there are not one, but two, official events taking place - and both are gathering pace in terms of their content.
NETWORK, who own the distribution rights for the series and have, of course, released the series on DVD and Blu-Ray (pictured left), are organising the UK event, taking place on 29th September in Portmeirion itself. More details will be announced over the coming months.
Over in the USA, in Seattle to be precise, registrations are now being taken for PrisonerCon2017, with countless special guests (including Jane Merrow, Annette Andre, Norma West, and many others) already confirmed. The event takes place over the weekend of 29th-1st in several venues of the city. Click HERE to visit the official website of the event and to register.
**Please note the above two events are so far the only OFFICIAL anniversary events taking place. Any other events purporting to be part of the official 50th anniversary celebrations are NOT officially sanctioned by rights holders.**


R.I.P. GAYE EASTWOOD
The Unmutual Website is sad to report that passing of another lady who appeared as an extra in 'The Prisoner', with the news that Gaye Eastwood has died at the age of 104.
A lovely local character who lived life to its fullest, Gaye will be fondly remembered by those who attended 'Prisoner' conventions in the 1970s and 1980s, including those who saw her, and her late husband Richard (who could be seen in several scenes in 'Free For All' as the top hatted man on the balcony scenes), interviewed by David Jones in the Queens' Hotel Porthmadog in 1988.
Both Mr and Mrs Eastwood were always more than happy to chat about their time on the series, and even appeared in the first 'Prisoner Fan Film', entitled 'By Public Demand', and were both wonderful company. A transcript of highlights from Gaye and Richard's interview appearance alongside other extras can be read HERE.
With thanks to David Eastwood and John and Helen Moran for this news item.


VILLAGE VAPORS
New Wave band The Vapors, best known for their worldwide hit 'Turning Japanese' in 1980 will be performing a special show at Portmeirion on December 9th this year to coincide with the 50th anniversary of 'The Prisoner'.
The band reformed in 2016 after 35 years apart for their hugely successful 'Waiting For the Weekend' mini tour and now the band are back out in 2017 with a number of shows and festivals in the UK, including at Portmeirion's beautiful Hercules Hall.
The band will be performing two sets for the Portmeirion show including the whole of the now iconic album 'New Clear Days' plus songs from their second album 'Magnets' as well as a host of other live favourites. Support on the night comes from RTE Radio DJ Jacqui Carroll, and tickets are priced £29.50 limited to 150 standing available HERE.
The band have always been fans of 'The Prisoner', with one of their singles called 'Prisoners' inspired by the show.


With thanks to Shaun Walker for this news item and images.


LERI ROBERTS R.I.P.
It is with much sadness that The Unmutual Website can confirm that Leri Roberts, who appeared in several episodes of 'The Prisoner' as an extra, has passed away at the age of 78.
It was local Porthmadog man Jonathan Jones who was responsible for signing up other locals to take part in the series, and Leri was only too happy to sign up and take part in the filming, along with many others, for the initial Portmeirion location shooting in September 1966.
Leri took part in the filming for several episodes as a young villager, and was always happy to chat about the experience. Her involvement in the filming was even mentioned as part of her funeral service, attended by many, which took place on Friday 20th January.
The Unmutual Website would like to extend its sincerest sympathies to the family and friends of a much loved local lady.
With thanks to Gwen Roberts for the photo.


ALLINSON'S ANECDOTES
It was great this week to hear from 'Prisoner' historian Roger Goodman of PrizBiz regarding his most recent contact with Sidney Allinson (left).
Sidney worked with George Markstein in the late 1940's at the Southport Guardian newspaper (and himself later became a successful writer of 6 books) and, as such, contributed an interesting foreword (and photographs) for the book 'George Markstein and The Prisoner'.
Sidney's recent communications with Roger included the fascinating photo below, which shows the Southport Guardian building as it was when the pair worked there.
'George Markstein and The Prisoner' is available from Amazon, Portmeirion, and The Unmutual HERE.
With thanks to Roger Goodman for this news item. Images (c) Sidney Allinson.
NEW COMIC STRIPS ONLINE
TUW readers may recall Mike Gorman's excellent talents in creating 'Man in a Suitcase' online comic strips, with his most recent effort, 'Pawns and Prisoners', having a 'Prisoner' crossover element (see earlier news item, below).
It is with much excitement therefore that Mike has recently published not one, but TWO further Prisoner-inspired MIAS crossover strips!
'The Day The Village Stopped' (panel left) is an epic tale, with quite a few familiar faces to cult TV and film fans (and an excellent choice of Number Two actor), and can be read HERE.
'I Hate Number Six' is a more lighthearted, but no less enjoyable and talent-fuelled, strip, available to view HERE. Both come highly recommended by The Unmutual Website. More, please, Mike!
With thanks to Mike Gorman for this news item.


A RENDEZVOUS WITH PATRICK
One of the highlights of the output of The Unmutual Website in recent years has without doubt been the incredible research into some of the works of Patrick McGoohan by US historian Tom Mayer.
His in-depth discoveries and articles regarding 'lost gems' such as 'Catch my Soul' (HERE) and 'Rafferty' (HERE), research into McGoohan's early life, and also in-depth analysis of 'The Prisoner' (HERE) are second to none, and TUW is proud to announce that January 2017 sees the latest discovery and research from Tom.
'Rendezvous: The Hanging of Alfred Wadham' is a 1961 TV episode, which starred McGoohan, which was long thought lost, until, in 2016, Tom located, and viewed, a print at UCLA (left). The result of this is a superb research article and review, which can be read HERE.
With thanks to Tom mayer for the news item, article, and photos.


CHARITY AUCTION FOR VILLAGE MODEL
Unmutual Website readers may recall the astonishing 'Prisoner' and Portmeirion related models produced by Pigeon Guard Games, and exciting news is that they have kidly offered a one-off fully painted gloriette model (left) for auction to 'Prisoner' fans, with profits donated to TUW's event fund for Ty Gobaith Hospice!
A bonus is that they are also offering their latest model, the 'information board' from the series, which were based on the 'directomat' machines seen at railway stations and airports in the UK in the 1960s in the auction too (see photo below)!
As these items are produced and sold in unpainted kit form, this is an incredibly rare chance to purchase one fully built and painted. The auction will only run until Christmas so bid now to avoid disappointment!
If you would like to bid, please send an email to TUW with your bid HERE. Please note that unpainted versions of the Gloriette model are £24.99. These, along with the 'Info Mat' and 'Rover' models are available from The Village Shop HERE.
FALL OUT PHOTOS UNEARTHED
Terry Cryer is an award winning photographer who, in November 1967, decided to conduct a photoshoot with his pregnant wife (accompanied by her cat) in Central London.
Little did Terry know that he would happen across a certain film crew in Buckingham Place, filming the final scenes for the 'Fall Out' episode of 'The Prisoner', where Number Six (Patrick McGoohan) gets into his Lotus 7 car one final time. Terry then utilised the filming as background for some of his shoot.
As a result, Terry and his daughter Kelly (the then unborn baby) have unearthed a set of 4 images from the shoot which feature the filming, and are offering highly valuable fine art prints of the one at left and below for sale, with a very generous 10% of all profits from the sales donated to Hope House Hospice (The Unmutual Website's nominated charity).
These A3 and A4 prints are fine art giclee prints, which include both Patrick McGoohan and the Lotus car (see below) and are printed on pure cotton matte paper with archival pigment. Strictly limited in number, each will be accompanied by a signed certificate of authenticity. For more details, pricing, and to register your interest/order, please email Kelly directly at terrycryerarchive@gmail.com (please mention The Unmutual when you do so).
Kelly and Terry have also kindly agreed to allow all four images, in lo-res form, to be included in the next DVD set of the series.


With thanks to Kelly Cryer for this news item.


MIVAL'S MEMOIRS
Eric Mival was assistant editor on four, and then music editor on 13, episodes of 'The Prisoner', and as such it is with much excitement that his memoirs, 'Cutting Edge - My Life in Film and Television' have been published.
Over a third of the book, which has over 50 photographs, is dedicated to his time on the series and his lifelong friendship with Patrick McGoohan. His time on series such as 'Doctor Who', 'Strange Report', and 'Top of the Pops' as well as classinc films such as 'Wonderwall' and Ray Harryhausen's 'Three Worlds of Gulliver'.
The book, which is available in both hardback (RRP £19.99) and paperback (RRP £13.99), is available for pre-order until the end of November with a £2 discount.
Click HERE to visit the publisher's website and pre-order at the discounted rate. From December 1st, the book will be available via The Unmutual Website, Amazon, and all good bookshops, at full price.

*Hardback edition depicted.


BORDERLINERS NOW ON SALE
More exciting news has reached The Unmutual, with the news that the graphic novel 'Borderliners - True Realities', which TUW readers might recall was seeking crowdfunding support earlier this year, is now available for purchase. It is the latest project from the hand of Brian Gorman (who of course created the wonderful 'Everyman - The Story of Patrick McGoohan - The Prisoner' stage play and graphic novel).
This latest work from Brian, as you would expect, is of a tremendous standard and of much interest to fans of 'The Prisoner' (and indeed fans of the spy genre generally) due to its Prisoneresque themes and content. The novel also includes, with their permission, great 'cameo appearances' from Sirs Roger Moore and Ian McKellen!
Click HERE for an official press release and ordering link, HERE for a review of the title at TUW, and HERE for a Starburst review.
You can also read an exclusive interview with Brian about this and his other 'Prisoner' projects HERE.
With thanks to Brian Gorman.


DEFINITIVE CALLAN
The spy franchise 'Callan', which as older site readers may recall was a TV series and film (starring Edward Woodward) and set of books (by James Mitchell), has much in common with 'The Prisoner'.
Not only were folk such as George Markstein and Terence Feely heavily involved in both series, but the central theme of a lonely hero figure fighting the establishment is also reminiscent of the themes that Patrick McGoohan chose to explore in 'The Prisoner'.
It is therefore exciting to announce that 'The Callan File - The Definitive Guide', written by Robert Fairclough (who will be well known to 'Prisoner' fans due to his many series related books) and Mike Kenwood is now on sale.
At over 500 pages it is one of the most in-depth publications regarding the franchaise ever produced and has won glowing reviews from many people. The book is priced at £19.99 and is available from The Unmutual HERE, Amazon, eBay, and all good book shops, as well as direct from the publisher, Quoit Media Limited.
Special offer to Unmutual Website readers: In an exclusive offer, Quoit have kindly offered all Unmutual Website readers £1 off the cover price of the book. Simply order from their website between now and 15th December 2016 and then email them with the word 'unmutual' in the subject line and you'll be immediately refunded £1 of your spend.
Click HERE to visit their website.


THAT'S THE SPIRIT
It was 75 years ago that Noel Coward famously wrote the play 'Blythe Spirit' whilst staying in Fountain Suite, in Portmeirion, and 19-21st October 2016 saw a series of very special anniversary performances in the village's Hercules Hall.
Entertainer and astrologer Russell Grant directed and starred in and, as expected, totally stole the show with his fantastic portrayal of Madame Arcati, the eccentric medium invited to a country house by a socialite and novelist. Grant as Arcati should surely be considered for a West End production of the play!
Assisted by the local amateur group the Citcom Starlight Players, Grant's radio-play adaptation version was due to take place in 2011 but Russell's unforgettable appearances on 'Strictly Come Dancing' delayed the idea.
All three nights in the recent run were a sell out, with attendees treated to a glass of bubbly as part of their ticket price when booking through Portmeirion.
Photo (c) Tori Davy.


BACK TO THE BEGINNING
As many readers will know, despite his connections to the UK and Ireland, Patrick McGoohan was actually born in New York.
The Unmutual Website is delighted to say that Tom Mayer, who of course has conducted so much research into various aspects of McGoohan's career (including Rafferty, Catch My Soul, and the press reaction to The Prisoner), has written a new in-depth article, inspired by a recent trip to McGoohan's birthplace.
'New York Times' is profusely illustrated with photographs and contains many Prisoneresque connections, and can be read HERE.

With thanks to Tom Mayer for the article and images.


CATERHAM LEGO SET ON SALE
As reported by TUW (see news items below) LEGO recently announced that they would be going ahead with a project to release, which reached the number required through the 'ideas' programme to be released. It is with much excitement it can now be announced that the set is now available and on sale (left) from retailers including Amazon (ordering via Amazon via that special link will result in TUW's hospice fund receiving 5% of your spend at no cost to you).
With thanks to David Mackenzie for this news item.


SUPER SEPTEMBER
The first weekend of September 2016, 50 years to the month after location filming for 'The Prisoner' began in Portmeirion, saw a weekend of special location tour events relating to the series, and 'Danger Man', each free to attend.
As well as four days of tours to locations of both shows, the weekend also included an astonishingly detailed tour of the former site of MGM Studios, where of course the interiors for the series were filmed in 1966/67.
Click HERE to see a photo report of the weekend's activities.
Also that weekend, the fifth annual 'Festival Number Six' music and arts festival took place in Portmeirion. According to reports, the best of the musical performances were co-headliners Bastille, and a jaw-dropping David Bowie tribute, which featured the talents of Charlotte Church and others.
This year's festival, however, may be forever remembered for issues regarding the park and ride area, which predictably flooded, and reports of poor organisation and overcrowding. Please note that, following messages sent to The Unmutual Website, it needs to be made clear that neither Portmeirion nor TUW are in any way involved in the organising of the festival - Portmeirion is merely the venue and TUW merely advertises the event, as it does all events, and as such any comments or complaints/claims regarding the organisation or parking at the event should be directed to Festival Number Six Limited. Related news stories can be seen HERE and HERE.
HELL DRIVERS AND EARL AT BFI
Each year the BFI plays host to the London film festival, and this year there is a special treat for fans of the work of Patrick McGoohan.
'Hell Drivers', the classic film starring McGoohan alongside Sean Connery, Sid James, Stanley Baker, and Herbert Lom, is due for Blu-ray release from Network this year, and to coincide with the fantastic restoration work, a special 4k edition of the movie will be screened on Tuesday 11th October at the NFT.
Click HERE for details and to buy tickets.
Also forming part of the festival is a special Q&A with Earl Cameron (who played the supervisor in the episode 'Schizoid Man') followed by the classic 50s film 'Pool of London', on Sunday 23rd October. Click HERE for details.
Thanks to Shirley Jacobs and SR for this news item.


NEW ALBUM FOR DO NOT FORSAKE
'Do Not Forsake Me Oh My Darling', as regular TUW readers will know, is not only the name of an episode of 'The Prisoner', but also the name of a US-based rock band, who for many years have been homaging the series in their music and videos.
As well as supplying a stream of incredibly creative edgy rock (and for being two of the nicest and most talended people in 'Prisoner' fandom), the band have also won plaudits for their very inventive videos (including a recreation of 'The Prisoner' opening titles HERE and the 'Girl Who was Death' drinking scene HERE).
It is therefore with much excitement that the band this month have announced details of their latest album, 'In the Village', which contains the latest of their Prisoner-themed songs ('A Change of Mind' and 'Hammer into Anvil').
More information on 'In the Village' can be found on the band's website HERE. Sophia Cacciola and Michael Epstein, who make up the band, have also been confirmed as guests at the forthcoming PrisonerCon2017 in Seattle (see below).

With thanks to Sophia Cacciola for this news item.



BBC COVERS FIFTIETH
Monday 5th September 2016 marked the 50th anniversary of the Portmeirion location shoot for 'The Prisoner' back in 1966 (series shooting, for the opening sequence, began a week earlier in August 1966), and to celebrate an excellently written article has been placed on the BBC website.
Profulsely illustrated with some magnificent behind the scenes stills, the article links to Tom Mayer's research articles at The Unmutual Website and is a fine piece of work and can be read HERE .
With thanks to Shirley Jacobs, Phil Coomes, Steve Watson,Cat Frumerman, Mark Restorick, and Andy Frith for this news item. Photo (c) Rick Davy.


LAST OF MGM TO GO
In 1970, after over 30 years of film and television production, the doors of MGM Studios, where the interior sequences for 'The Prisoner' were filmed, were closed, and over the next 16 years the site was gradually demolished.
In its place these days, office buidlings, housing estates, and depots lie on the site of the former studio. With one exception.
Still standing, and the last of MGM Studios to be so, is a small electricity substation, near to the old East Gate of the studio. However, this is sadly set to change as Sainsbury's, who own the building (as it lies next to a distribution depot for the supermarket), have sold off the property for development.
The work is not due to start for another 12-18 months, but it will be a sad day when the very last piece of the iconic studios will be no more. News story can be read HERE. For more details regarding the MGM Studios, click HERE.
With thanks to SR for this news item.


SIXES AND SECONDS
Exciting news from Portmeirion to end the summer of 2016 is the news that what was formerly the Seconds Warehouse in Portmeirion, near to the toll gate, has been refurbished and now houses both a shop and cafe called 'Number Six' (left).
The left hand side of the building still retains its purpose as a shop selling gifts and pottery seconds. The right hand side has been tastefully re-decorated and is equipped with a licensed bar, as well as serving hot and cold drinks and snacks for visitors.
Photo (c) Rick Davy.


WHO GOES THERE
Readers might like to check out the new (August 2016) Summer Special Edition of 'Doctor Who Magazine', entitled 'On Location', which takes a look at outside broadcast filming over the years for the ever-popular science fiction series.
The magazine is of interest as it includes a superb 4-page colour feature (left) on 'The Masque of Mandragora', a Tom Baker story which was partly filmed in Portmeirion in 1976, where it doubled for ancient Italy. Written by historian Andrew Pixley, the piece comes highly recommended by TUW to all 'Prisoner', Portmeirion, and 'Doctor Who' fans, and includes several photos from both series and interviews with cast and crew.
Sadly, the piece/magazine appears to have neglected to mention 'The Five Doctors' story being partly filmed at Clough Williams-Ellis's nearby home at Plas Brondanw (photos HERE), but perhaps another 'On Location' special is planned for the future?
With thanks to Geoff Lake for this news item.


GLORIETTE KIT GOES ON SALE
TUW readers may recall a report on the website in 2015 which looked at the model work of Si's Soldiers' at Pigeon Guard Games, in which models of Rover and other village-related items were produced.
The company has now taken their work to an extraordinary new level, with the design, production, and release of an incredibly detailed and accurate 1:56 scale (28mm scale) wooden model kit of Portmeirion's Gloriette (model pictured, left), which is hoped will be the first in a series of Portmeirion kits available.
Priced at only £24.99, the kits (which come unpainted and unbuilt, but are accompanied with instructions and guides to do so) are available from Portmeirion itself, and also The Unmutual Website (HERE, with a percentage, thanks to Si, donated to TUW's Ty Gobaith Hospice event fund). For more details and photos of this incredible creation , visit Pigeonguardgames.com, and to see some of Si's other Prisoner-related models click HERE.
With thanks to Si Pain for this news item and all his help.
PRISONER PROPSMAN DIES
The Unmutual Website is sad to announce that Mick Brady, who was a propsman at MGM throughout the 1960s, and therefore involved in both 'Danger Man' and 'The Prisoner', has passed away after a battle with cancer.
Mick worked on countless classic ITC and related series during the last 50 years and was full of stories and anecdotes about those times, and the personalities that he worked with.
A regular attendee of the MGM Borehamwood Location Tours, Mick (pictured left sharing a joke with Paul Welsh MBE on one such tour) was a delight to be around, and the Facebook group for the above tours has seen many tributes posted.
Mick, who was up until very recently still working on 'Eastenders' despite a recent knee replacement, will be sadly missed by all who knew him, and TUW's thoughts and best wishes go to his family and many friends. His funeral is at 11.00am on 28/7/16 at RC Church of St Teresa, Borehamwood.
With thanks to Paul Welsh for this news item. Photo (c) Alys Hayes, used with permission.


SIX AND THE CITY
Eagle-eyed readers of The Unmutual may have seen, dotted around various London streets (including Riding House Street and Broadwisk Street), some original and interesting Prisoneresque street art (such as that left). One such eagle-eyed reader is Phil Coomes, who wrote to tell more.
Phil writes; It seems Number 6's rebellious nature is once again being used to spur the public into action, to question and to examine their own thoughts and beliefs, and that of society. The art seems to be part of a wider campaign by a someone called SmileStreetArt (instagram HERE). They have a number of Prisoner related posters/quotes, and each one seems to be a one off piece.
I emailed the artist who had only recently become aware of the series, they said: "Our friendly Number Six obviously represents the outsider and the non-conformist, he is defiantly individual and anti-collective, and it is these qualities that resonate with me."
Click HERE to see a video and images from Phil (image left also thanks to Phil).
Thanks to Phil Coomes and Robert Fairclough for this news item and Phil for the images, video, and links.


ALL NIGHT LONG FOR JULY
As announced recently (see below), Network are treating fans to not one, but two, Patrick McGoohan Blu-Ray movies in 2016, as part of their ongoing 'The British Film' series of releases.
The first of these, it has been announced, will be the classic early 1960s film 'All Night Long', which is also being re-released on DVD format, following a superb quality transfer from the original film elements, and the latter the movie 'Hell Drivers'.
July, it has been announced, will witness the 'All Night Long' released, priced at £14.99, or £9.99 for the DVD.
The Unmutual has a full review of the release HERE. Click HERE for the full Network press release, HERE for a clip on youtube, and HERE for the main Network On Air website to pre-order your copy.
With thanks to Network Distributing for this news item.


SFX TALK
The August 2016 issue of the popular Science Fiction magazine SFX will be of interest to 'Prisoner' fans, as it includes a four page article (left) on the series, written by historian 'Prisoner' Robert Fairclough, as part of the magazine's regular 'Time Machine' feature.
Illustrated with photographs, insights, facts, and history, the piece is, as always from Robert, expertly written, and arrived on the shelves on 22/6/16, accompanied with a free Sci Fi quiz book!
With thanks to Robert Fairclough for this news item.


FABULOUS FIFTIETH
EXCITING ANNOUNCEMENT - September 29th 2017 will mark 50 years since the first UK screening on 'The Prisoner'. TUW is delighted to announce that NETWORK will be hosting the official UK 50th anniversary celebrations in Portmeirion! More details to be announced on the events page nearer the time.
That weekend in 2017 also sees 'PrisonerCon2017' - an official weekend of Prisoner activities in Seattle, USA. More details also on the events page.


PORTMEIRION FOUNTAIN NAMED
For many years, an ornamental pond has been located on the drive out of Portmeirion (after driving through the Triumphal Arch), and in 2016 it has been re-modelled, with an attractive fountain now in place.
In April, Portmeirion ran a competition to name the fountain, and TUW reader Carole Elizabeth Ballard was announced the winner, with Ffynnon y Fôr-forwyn (Mermaid Fountain) the chosen name.
With thanks to Carole for this news item. Photo (c) Rick Davy.


APRIL EVENT SUCCESS
One of the highlights of the 'Prisoner' calendar each year, is Dave Lally's spring location tours, of London sites from both 'The Prisoner' and 'Danger Man'. Also repeated in the autumn, the tours take in over 30 locations from the series.
Around two-dozen folk from around the UK attended the latest tours, and they were given a treat at the end of the afternoon tour when, thanks to TUW reader Paul White, a Caterham 7 was on hand outside Number Six's house!
The next tours have been announced for September 2016, as part of a special Prisoner Locations Event Weekend, run in conjunction with the MGM Borehamwood Memories Group! Click HERE for more details.
Also a success, a week later, was a special 'celebrity' signing session in Barking, Essex, which included several actors from 'Doctor Who', plus 'It's Your Funeral' actress Annette Andre! As always, whilst Annette does not speak fondly of her time on the series, she is always delighted to talk about it, and her other roles.

Photo (c) Rick Davy.


FINISHED VILLAGE
Fans of the ongoing work of Big Finish, who of course have recently released an audio series re-imagining of the series (full details below, and HERE), will be excited to know that one of the latest editions of their ever-popular podcast was recorded live in Portmeirion!
Presented by Nicholas Briggs (left, outside The Round House), who wrote, produced, and directed the 'Prisoner' audio episodes, the podcast includes all the latest Big Finish news, a mini guided-tour of the village courtesy of Rick Davy from The Unmutual Website, and interviews relating to the 'Dark Shadows' audio series.
Click HEREto download and listen to the podcast.
Image (c) Rick Davy


KEEPING WATCH
The refurbishment of Portmeirion's self-catering and nightly accommodation cottages has continued apace over the winter period, with the announcement that Watch House (which was in desperate need of a 'refresh') and Dolphin have both been given a new interior (and in the case of Watch House, left, a new patio area).
Full images of the work, during and after, can be found on Portmeirion's Facebook page.
Image (c) Rick Davy


HI-DEF McGOOHAN FOR 2016
Exclusive breaking news has reached The Unmutual from our good friends at Network that 2016 will see blu-ray releases for not one, but two, classic Patrick McGoohan films.
'All Night Long' and 'Hell Drivers' are two of McGoohan's finest films and have been previously released by Network on DVD - the latter in a special 2-disc edition packed with extras.
Both films will be also now be released by the company in beautifully restored BluRay versions with some new material in the early Autumn. Watch this space for more details throughout the year, click HERE for a sneak peek at 'All Night Long', or click HERE to visit the Network website, where many titles related to The Prisoner, Danger Man, and Patrick McGoohan are available.
With thanks to Tim Beddows for this news item.


CATERHAM GETS LEGO AHEAD
Readers may recall (news item HERE) that some months ago there was a vote/campaign for the Caterham 7 car to be made available as an official Lego set.
Great news has reached The Unmutual from David Mackenzie (himself a Lego aficionado -responsible for the Portmeirion Lego Village (HERE)) that Lego have now confirmed that the idea HAS been accepted and is now being designed. TUW will of course let you know when the set becomes available.
With thanks to David Mackenzie and Jamie Robertson for this news item.


THE SUPREME ARTICLE
The Unmutual Website has always played host to articles and research pieces regarding 'The Prisoner', and March 2016 marks another important moment with the news that 'The Prisoner Reviewed', a fascinating piece of work by historian Tom Mayer (who readers will recall wrote unrivalled in-depth pieces on the Patrick McGoohan works 'Rafferty' and 'Catch my Soul') has been completed and is now online HERE.
The piece is an in-depth analysis of critic and viewer opinions of 'The Prisoner' in the USA before, during, and after the series transmission and makes for truly fascinating reading, so much so that both social media and blogs, such as Brett Harris' HERE, are championing the work.
Also new and online are some other smaller articles of interest in The Observation Room HERE, including some new 'Prisoner compared' pieces in The Projection Room HERE.


SUPER FURRYS AT FN6
Festival Number Six is a yearly music festival, held in the grounds of Portmeirion, which has won several awards in recent years. The 2016 festival takes place in September, and several exciting artists have now been confirmed for the event, including Welsh rockers Super Furry Animals, Bastille, and ex-Oasis star Noel Gallagher with his new band High Flying Birds!
For more details on the festival, click HERE.


COLISEUM DEMOLISHED
The Coliseum Cinema in Porthmadog was a beautiful art-deco building which, in 1966, saw the first screenings of 'The Prisoner' TV series, as it was the venue which witness cast and crew viewing that day's filming, or 'rushes', late each evening, and also the first screening of a full episode, 'Arrival', for Sir Clough Williams-Ellis and guests.
As readers of TUW will recall, there has long been a campaign to save the venue from demolition and the sad news is that the campaign is now at an ened, as February and March 2016 has witnessed the demolition of the building (see pic, left, and video below).
With thanks to David Stimpson, John and Helen Moran, and Al Jones. Image and video (c) Rick Davy.


EVERYMAN ON PRE-ORDER
Exciting news for folk looking forward to the graphic novel 'Everyman - the story of Patrick McGoohan', written and drawn by Brian Gorman (see news item below) is that FBS publishing have now announced pre-orders for the book, and each copy will be personally signed by Brian himself!
The graphic novel is a follow-up to Brian's successful stage play of the same name (see two reviews HERE) and runs for 70 fabulous pages, each drawn by Brian.
Click HERE for an exclusive TUW review of the novel, which is a highly accomplished piece of work, featuring artistic realisations of famous moments, scenes, and photographs from the early life of McGoohan, right up to the making of 'The Prisoner'.
The book is available in both hardback (limited to 300 signed copies, with bonus artifacts for buyers) and paperback versions from the FBS website HERE.
With thanks to Brian Gorman and FBS Publishing for this news item.


TIMES AND PRISONERS ON CD SET
"Another Splash of Colour - new psychedelia in Britain 1980-1985" is a 3cd compilation from the early 80s UK psychedelia revival. The interest for TUW readers lays mainly in the fact that disc 1 track 7 includes 'The Times - I Helped Patrick McGoohan Escape'.
Also included is a track by The Prisoners, who took their name from the show and included the famous Village Font logo on the cover of their album 'The Wisermiserdemelza'. You can find the set on Burning Shed and Amazon but only the former has a full track listing so far, it is at www.burningshed.com/store/psychedelic/product/333/7269/.
With thanks to Andrew Frith for this news item.


ESSEX-BOUND ANNETTE
Exciting news has reached The Unmutual Website that much-loved actress Annette Andre will be attending a special signing event in April 2016.
Annette, who played the part of Monique in the episode 'It's Your Funeral' and is also fondly remembered for her many other roles on TV, including 'The Saint', 'The Persuaders', 'Crossroads', 'Prisoner: Cell Block H', and of course as Jeannie in the series 'Randall and Hopkirk (Deceased)', whilst not having enjoyed her time working with Patrick McGoohan, has always been incredibly kind and giving to fans and is always happy to chat about her time on all these shows.
The event is taking place on Saturday 16th April, at Tenth Planet in Barking, Essex, from 10.00am-1.00pm. Signed items start at only £12 each, and there will also be opportunities for photographs.
Click HERE for more details. Be Seeing You there?
With thanks to SR for this news item.


SECOND SERIES FOR BIG FINISH
With the first series of 'The Prisoner' full cast audio dramas from Big Finish on the shelves and very well received by fans, it is with delight that producer and writer of the series, Nicholas Briggs, has announced that series two has now been confirmed, and is now available for pre-order prior to a January 2017 release.
Big Finish have further announced a very special competition, the prize for which is attendance at a recording session for the second series later this year! Check out The Unmutual's Facebook page HERE for more details!
To keep up to date with all things 'The Prisoner at Big Finish', click on TUW's dedicated page HERE.
For several reviews of series 1, click HERE, and HERE for a behind-the-scenes photo report, and for a review from Planet Mondas click HERE.
With thanks to Ed Watkinson and Anthony Rooney.


R.I.P. CONRAD PHILLIPS
Yet more sad news has reached The Unmutual today, with the news that actor Conrad Phillips, who played The Doctor in the episode 'The General', has passed away yesterday (13th January, the 7th anniversary of Patrick McGoohan's passing), at the age of 90.
Philips is probably best remembered for his role as swashbuckling hero 'William Tell' in the classic 1950s TV series, and a five-year recurring role as Christopher Meadows in the soap opera 'Emmerdale'.
Often referred to as 'the man who was in everything', Conrad appeared in many other ITC series from around the same era as 'The Prisoner', such as 'The Saint', and 'UFO'.
Conrad retired in 1992, his last role was in the comedy series 'Never the Twain', and lived his final years in a converted barn in Normandy.
The Unmutual Website would like to offer its sincerest condolences to his widow Jennie, two children, and two grandchildren, and all who knew this very talented and likeable actor. A further obituary from The Guardian can be read HERE.
With thanks to Gareth Bevan and Andrew Frith for this news item.


RIDLEY'S REMAKE?
Over the years there have been countless rumours regarding a possible movie remake of 'The Prisoner', with many names (such as Christopher Nolan, Mel Gibson, and Patrick McGoohan himself) linked with it since the original series aired in 1967/68 (click HERE for an article about the succession of remake ideas).
The latest of these is the news that 'Alien' director Ridley Scott is in early discussions with Universal regarding a possible remake, with 'The Departed' writer William Monahan having written an early draft script. More details HERE.
The series was remade in 2009 as a TV mini-series by AMC, but was pretty much universally panned (click HERE for many reviews).
Keep an eye on The Unmutual Website for any further developments! A news archive page for remake news is online HERE.


BIG FINISH SET AVAILABLE
The wait is now over! The long-awaited Big Finish full-cast audio drama re-imagining of 'The Prisoner' is now available, and what a magnificent set it is!
Click HERE for The Unmutual Website's review of the set, and click HERE for a special behind-the-scenes photo report from one of the recording sessions, featuring exclusive interviews and photos.
You can of course keep up to date with TUW's speial dedicated Big Finish page HERE. Click HERE to order.

New Number Six Mark Elstob at the recording session (MORE HERE).


2015 IN REVIEW
The reviews section of The Unmutual Website (click HERE) has been updated, with several reviews from this past year, including DVD releases, books, and events.
The event reviews include an in-depth photo report of the May 2015 Prisoner Weekend (including the 2015 Mind Mash event (left)), the October location tours, and an Elstree Heritage screening evening.
More events are planned for 2016, including of course Dave Lally's always popular 'Prisoner' and 'Danger Man' location tours, the first of which has been confirmed for Sunday 10th April (see events page for more details).


BETTINE LE BEAU R.I.P.
It is with much sadness that The Unmutual Website has learnt that actress Bettine Le Beau, who played the part of Lucette the maid in 'A, B, and C', has passed away at the age of 82.
A holocaust survivor, Bettine will be remembered for her inspirational speaking and writing as much as for her acting skills and modelling work.
Her many and varied roles included wonderfully entertaining appearances in such series as 'The Likely Lads' and as one of 'Hill's Angels' in 'The Benny Hill Show', as well as more serious roles such as the first James Bond film 'Dr No'.
In 2008 Bettine attended the PM2008 event in Portmeirion and gave a wonderful interview about her life and career. An inspiration to many she will be sadly missed by all who knew her.
With thanks to Glenn Knowles for this news item.


KEEPING TRACK
Over the years several record labels, and most recently TUW's friends at Network have released 'The Prisoner' and 'Danger Man' music on various formats, and the latest of these are Cherry Red Records, whose latest CD release, 'Escape in Time' (left) features the theme music from both shows, an additional 6 pieces of incidental music from 'The Prisoner', as well as other cult and telefantasy tracks such as 'The Saint', and 'The Avengers'.
With the vinyl comeback in full swing, Network have also added to their recent releases of 'The Prisoner' on that format, with new 180g vinyl remastered sets of series such as 'Gideon's Way' and 'The Baron' (below).
'Escape in Time' can be purchased HERE (with profits donated to TUW's Ty Gobaith charity fund), and Network's title from HERE.
With thanks to Andrew Frith and Network Distribution for this news item.


JOURNEY'S END FOR CMS
Over the last two to three years The Unmutual Website, thanks to the work of researcher Tom Mayer, has been something of a hub of excitement regarding the long-thought-lost movie 'Catch My Soul', the rock-opera version of Shakespeare's Othello which was the only feature film to be directed by Patrick McGoohan, which was recently 'found' and screened in the US.
It is with much thanks to Tom that TUW can announce that not only is the DVD and Blu-Ray set now available for sale here at The Unmutual Website (click HERE for the 'Village Shop' to purchase your copy, a 2-disc edition* with extras and extensive booklet), but that the fourth (and final?) part of Tom's research into the film is now online to read.
This part of the article includes interviews with cast and crew, location photos, and information relating to the recent release of the film. Click HERE to read it.
*Discs are Region 1/A. With thanks to Tom Mayer for this news item.


ABOUT 'THE UNMUTUAL'
THE UNMUTUAL WEBSITE serves as the world's largest online source of information about the iconic 60's T.V. series 'The Prisoner' and 'Danger Man' providing information about both series, Patrick McGoohan, the cast and crews, the village of Portmeirion in which filming took place, and all official and independent 'Prisoner' related activities, books, events, and news. It supports Ty Gobaith, a children's hospice in North Wales, by donating profits raised by the Unmutual Website's online sales or events to them. http://www.hopehouse.org.uk/care/
The Unmutual Website is not a fan club, Society, or group. It is a FREE online resource FOR ALL Prisoner fans.


MORE NEWS: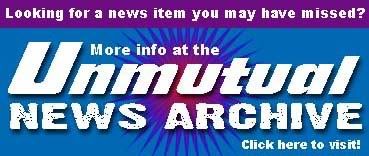 THE UNMUTUAL. An online non-profit cyber-magazine, intended to serve as a free news service for fans of The Prisoner TV series, its star Patrick McGoohan, and Portmeirion in aid of Ty Gobaith Hospice. Promotion of Prisoner merchandise provided entirely free of charge for the benefit of Prisoner fans. Neither this website nor events run under its banner are connected with any society, group, or fan club whatsoever, or any other website using the name "Unmutual". No responsibility can be taken for individuals unconnected with this website claiming to act on its behalf.
Compiled, written, and hosted by Rick Davy. Words and Images may not be reproducedwithout prior permission, and are © Rick Davy and The Unmutual Website unless otherwise stated. "The Unmutual" logo design, "Unmutual News Archive" logo design, and the character "Alistair Sadgitt" are all Copyright © Lew Stringer 2004. Not to be used without written or emailed permission.
Thanks to the various sources for supplying the news items and everyone for their continued help and support (you know who you are) and to Lew Stringer, who devised and originally ran The Unmutual Website.

The Prisoner is Copyright © ITV Studios.
Site last updated: 20/5/2017. Site History: Click HERE.
Keep checking back for more Unmutual Updates, or subscribe to our email updates!!
----------------------------------------------------------------------
Site sponsors:
Writing a dissertation - keep in mind these key things. Find out 'How to write essay quickly'
AdvancedWriters - custom essay service for UK students.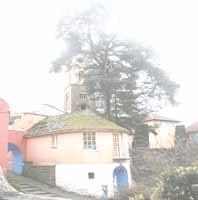 All profits from The Unmutual Website and its events are donated to: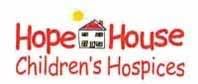 Total raised so far:
£3897.79
JOIN US ON:
HELP US FUNDRAISE: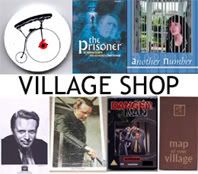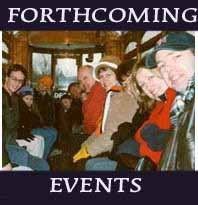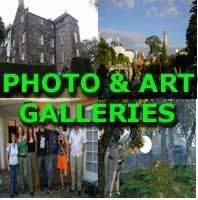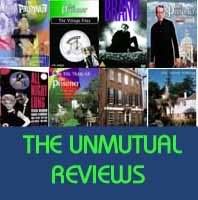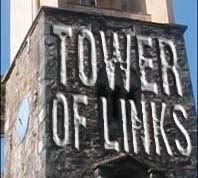 ________________________