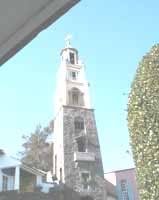 QUICK LINKS:
OTHER FEATURES: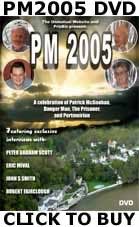 Well Come to The Unmutual Website - dedicated to the 1960s TV series "The Prisoner", starring Patrick McGoohan, and the village of Portmeirion in North Wales where the series was filmed.
LATEST NEWS.....
DON'T FORGET SUNDAY 6TH APRIL SEES THE FIRST OF THIS YEAR'S PRISONER LOCATION TOURS - CLICK HERE FOR FULL DETAILS
STOP PRESS: Are you a Prisoner fan in the Wirral area of the UK? If so, click HERE....PMcG in Columbo Ashes to Ashes Ch5 19/4/14 5pm....Crooked Hand Productions excellent McGoohan Bond spoof HERE....Patrick McGoohan in Radio Times crossword HERE....Trending TV shows link HERE....Mayfair magazine has a two-page spread on new Caterham 7, Volume 49, Number 3.... Amusing Penny Farthing joyriding news story HERE....Nice PF bicycle evolution link HERE...Observation Room section updated HERE.
WEATHERING THE STORM
February and March 2014 saw some of the worst weather on record, with much of the UK battered by high winds and flooding in a series of storms.
North Wales was no exception with Portmeirion suffering a battering the like of which had not been seen for many years, with high winds and flooding both threatening the buildings and woodland.
The Unmutual Website is delighted to say that structurally the village came through unharmed, but sadly the woodland saw nearly 100 trees lost to the high winds (with several large trees on the drive leading to the village also felled by hurrican force gales).
White Horses cottage (below) also did not escape, and was flooded by over a metre of water, leading to new flood defences being built on the path which runs to the lighthouse and also a complete refurbishment of the interior of the cottage.
Also in the news at Portmeirion is the news that the Golden Dragon Bookshop (underneath Neptune Suite) has now moved across the way to what was formerly the Cadwalladers Ice Cream parlour, with the old bookshop becoming a "Angel Ices", Portmeirion's own manufactured and dispensed ice cream store.
Other additions in the village in recent months also include a new plaque on the Hercules statue celebrating the summer of 2013. Click HERE for more photos and information.
With thanks to Al Jones and Helen Weathers for this news item. Images (c) Al Jones and Kiki Abgral.


THE RETURN OF TMA
Jaz Wiseman will be a name familiar to readers of The Unmutual Website. Not only was Jaz a key person involved in the DVD release of the alternative version of "Arrival" during his time at Carlton (and subsequently a guest at the Prisoner Day 2003 event) who also worked on Umbrella's "Prisoner" and "Danger Man" DVD releases, but for many years produced a hugely popular ITC and Persuaders fanzine entitled "The Morning After".
TUW is therefore delighted to announce that not only is TMA now up and running again in the form of an online in blog, but the first 10 issues of the magazine have been compiled to form a beautiful paperback book (pictured left).
Unmutual Webnsite readers can get 15% off the cover price by using the code FWD15. Click HERE to purchase your copy of the book, and HERE to read Jaz's excellent ITC blog!
With thanks to Jaz Wiseman for this news item.


'LOST' McGOOHAN FILM TO BE SCREENED
Readers of TUW will no doubt recall the recent research (see news item below) by Tom Mayer into "Catch My Soul", the only feature film to have been directed by Patrick McGoohan. Tom's fascinating articles about the movie can be read HERE.
For many years thought 'lost', a print of the movie has now been found and more exciting still is the news that, for the first time since the 1970s, a screening of the movie is taking place as The Riverrun Film Festival, based in Winston-Salem, North Carolina, USA will show the film at the ACE Theatre (left) on April 12th 2014. For more details and to order tickets click HERE, and click HERE to read local news coverage of the event.
With thanks to Tom Mayer for this news item.


COLISEUM FOR SALE
The Coliseum cinema in Porthmadog, two miles from Portmeirion, played an important part in the production of "The Prisoner", as it was there that the nightly "rushes" of what had been filmed that day were screened to Patrick McGoohan and the other members of the production crew.
Following the sad news from 2013 that the Save the Coliseum group (website HERE) had appeared to fail in their quest to keep the iconic building operating, the building is now up for sale (as a growing concern or, more worryingly, as a redevelopment site).
The sale page at the estate agents can be seen HERE, including photos of the projection room where The Prisoner episodes were screened all those years ago.
To read a report on the Coliseum and and interview with the projectionist who screened those rushes, click HERE, and a report from TUW's friends over at Secret Scotland can be read HERE.
With thanks to John and Helen Moran for this news item. Image (c) Rick Davy.


ONCE UPON A BIKE
TUW is indebted to Des Gorra for news that the The Clyde Walkway, that runs along the banks of the river Clyde in Scotland and is now part of National Cycle Route 75, has recently seen at least 2 sets of metal "sculptures" added to the paths near to Carmyle, which as you can see from the image (left) has the familiar Penny Farthing bicycle as it's main motif.
With thanks to Des Gorra for this news item and image.


GIRL TRIBUTE VIDEO COMPLETED
Readers of The Unmutual Website will no doubt also be fans of American rock band "Do Not Forsake Me Oh My Darling", who have used the series to influence not only their name but also their music and videos.
In 2011 the band's amazing shot-for-shot recreation of the series opening title sequence (news item and video HERE) won countless plaudits.
For their last video they have again recreated one of the series' most unforgettable scenes - this time the poisoned pint scene from "The Girl Who Was Death". Starring Sophia Cacciola and Michael J Epstein (the band), the video is a sequel to the previous "Living in Harmony" video (HERE) and sees Michael reprise his role as Number Two. The new video can be viewed below:
Sophia was kind enough to spare some time to share more details with TUW regarding their latest video, click HERE to read her thoughts and see some more behind the scenes photos from the shoot.
The Unmutual Website cannot thank and praise the band enough for their amazing efforts and would encourage all readers to visit the band's website HERE as well as the individual links above.
With thanks to Sophia Cacciola for her time. Photos (c) Copyright Dave Green at http://www.davegreenphoto.com/


JACK THE LAD
In 1966, "Prisoner" Art Director Jack Shampan created an unusual fold out Christmas Card which was sent to cast and crew of the series and signed by Patrick McGoohan. Facsimile copies were created in the 1980s by a fan group, but originals fetch several hundred pounds on ebay (and one such item is displayed in The Prisoner Shop in Portmeirion).
The Unmutual Website is excited to announce that an even rarer version is now available to auction - an original 1966 card (hand altered to 1968) signed by Jack Shampan himself! Would YOU like to own the item, pictured left and below?
TV sound recordist and "Prisoner" fan Kieran McAleer met Shampan whilst organising "Prisoner" events in the late 1980s and was presented with this one-off item at the time and has now decided to sell it.
If you're interested in bidding for this item, please send your confidential highest bid HERE and whoever bids the highest will win the item (and will be required to pay for it by Paypal once their winning bid is confirmed).
MAG-NIFICENT
Even after 47 years since its production, media interest in "The Prisoner" shows no signs of abating with the news that popular magazine "Sci Fi Now" have covered the series in an in-depth article in their January 2014 Issue.
Forming part of the "Timewarp" section of the magazine, the piece runs for no less than 8 pages and sits alongside articles concerning "Doctor Who" and the forthcoming "Star wars Episode VII" movie.
The article, penned by Krystal Sim, is well written, and profusely illustrated with photographs, and comes highly recommended by The Unmutual Website.
"Best of British" magazine's January 2014 issue also covered the series, with a two-page Portmeirion feature.
With thanks to Anthony Rooney, Roger Goodman, and Dave Lally for this news item.


ADVENTURES IN PORTMEIRION
Over the years a number of travel programmes have featured Portmeirion, and January 2014 saw another with a new series entitled "A Great Welsh Adventure". Presented by Griff Rhys Jones, the ITV series sees the popular presenter travelling through Wales. The first few minutes of the first episode featured Griff in Portmeirion, and "The Prisoner" TV series was mentioned.
The sequences were actually shot in June 2013 and The Unmutual Website has some exclusive behind the scenes photos HERE.
Images (c) www.matlockart.co.uk. With thanks to Alan Smith and Paul White.


ARE YOU GAME?
An interesting posting recently on the social networking site Facebook has led to TUW receiving a fascinating email from Mr W Maher of the United States, who is asking for YOUR help with regards to a very exciting "Prisoner" project.
In the 1990s and 2000s Mr Maher and Patrick McGoohan himself were in discussion regarding an exciting computer game based on the series!
Due to several factors, the project was shelved. However, is the time now right for the project to be revived? Click HERE to read the fascinating story of how this project nearly got off the ground and details of how YOU could help it come to fruition.
With thanks to W Maher for this news item.


ONCE UPON A SPY
Crooked Hand Productions, the team behind the well-received Magic Number Six (review HERE) play, have announced their next project, "The Monochrome Spy" which will of no doubt be of interest to Prisoner fans. Not only because Patrick McGoohan gets a namecheck in the play, but also for the theme of the play.
Writer Paul Gosling explains; "Our comedy-thriller is set in 1964, when TV was often performed and transmitted live. Our hero, Guy Boulton, star of "My Favourite Spy" realises the Russians are somehow sending secret messages via the transmission of his TV show and is recruited by the CIA to stop them. However, keeping his mission a secret from his wife and co-star proves problematic."

"We are delighted to announce that Rob Leeson is returning to work with us once again in the role of Guy Boulton. Auditions for other parts are being held in January 2014."
The Unmutual Website will of course keep readers up to date with this project as more details are announced. In the meantime, check out the Facebook page for the production HERE.
With thanks to Paul Gosling for this news item.


POETIC JUSTICE
Eric Mival, who was Music Editor on "The Prisoner" TV series, is a name well recognised by readers of The Unmutual Website, and it is with much interest that it is announced that another project that he worked on early in his career has finally received a DVD release.
In the early 1970s Eric, along with associate Colin Hobson, filmed the legendary Chilean poet Pablo Neruda reciting his poetry at The Roundhouse in London. The footage from this unique occasion, along with newly shot interview material, has been edited to form the DVD "Neruda in the Round", available HERE, and comes highly recommended by TUW (and eagle-eyed viewers may spot another member of the Prisoner crew amongst the crowd that night).
With thanks to Eric Mival and Colin Hobson for this news item and DVD.


STILL PRISONER
It is rare that unseen items from The Prisoner TV series appear after 46 years since transmission, but recently ebay has seen some exceptions in the form of original behind the scenes photos taken by onlookers and extras in Portmeirion during the filming of the series in September 1966.
Prints of these stills are now available from the owner, James Dunn, who has agreed to pass on a proportion of each sale to Ty Gobaith Hospice.
The stills, which lay dormant in a dusty draw for many years in Gwynedd, North Wales were taken by a local girl during filming and these have been restored for printing. A set of four 8x6 still photos is available at a cost of £12 per set, with a further limited edition larger print also available. The 8 x 10 print (left) will be sent in a Richmond Black 12 x 10 frame with cream matting, and numbered (limited to 500). The item comes accompanied by the three other (unframed) prints.
For a limited period, the larger prints are available at an exclusive price £49.99 plus shipping. Please contact TUW if you are interested in either the £12 set or the deluxe set and we will pass your details to Mr Dunn.
For a slightly larger version of the image (left) click HERE.
**PLEASE NOTE: These images and the sale of them are not connected in any way to The Unmutual Website or anyone involved with the website. TUW is merely advertising their sale, as TUW does with all independent items and projects. TUW is delighted that Mr Dunn has agreed to donate a percentage to Ty Gobaith Hospice.**
With thanks to James Dunn for this news item.


BE TWEETING YOU
The Unmutual Website has further embraced the cyberverse recently, with the setting up of a Twitter account. Joining forces with the existing Facebook page (HERE), the page will send regular updates and news to "followers".
Click HERE to visit and follow The Unmutual Website's Twitter page.


PRISONER TOURS CONTINUE
The recent (October 20th 2013) "Prisoner" and "Danger Man" tours organised by Dave Lally of the London Prisoner Group were as always a great success, with fans travelling from all over Europe to attend.
Even in rainy weather over two dozen people joined the afternoon "walkabout" which visited over 20 of the series' locations from several episodes and the opening titles.
A photo report on the event can be seen HERE, with a brief video clip HERE, and good news from Dave is that the twice-yearly tours will continue into 2014 and beyond, with Sunday 6th April 2014 confirmed as the first of next years events.
With thanks to Dave Lally. Photo (c) Rick Davy


SPEEDLEARN SAMPLED
The Unmutual Website is indebted to singer and musician Jane Weaver for information regarding her new album "The Fallen by Watch Bird" (left), which will be of interest to "Prisoner" fans.
The album, which comes highly recommended by TUW, contains a track called "Noctilumina", which uses the 'Electro Mind' music from the Speedlearn sequence of "The General".
The album can be purchased HERE, and individual tracks HERE, including samples.
With thanks to Jane Weaver for this news item.


VINCENT TILSLEY R.I.P.
Sad news has reached The Unmutual Website that Vincent Tilsley, who wrote the episodes "The Chimes of Big Ben" and "Do Not Forsake Me", has passed away at the age of 82.
A highly regarded writer he also worked on series such as "Z Cars" and "Dr Finlay's Casebook" and the entire series "The Death of Adolf Hitler" before retraining as a psychotherapist. In 2009 he published the book "Holy Night".
Other than Ian Rakoff ("Living in Harmony"), Vincent was the last surviving "Prisoner" writer and he will be sorely missed by all who knew him. Vincent's last appearance at a "Prisoner" event was at the 2009 Mind Mash event in London (left), where he was interviewed by Leslie Glen.
TUW would like to extend its sincerest sympathies to Vincent's family and friends.
With thanks to Simon Wells and David Stimpson for this news item.


MOKE RELAUNCHED
Exciting news from the Far East has reached TUW this week with the announcement that the Mini Moke, which of course featured as the Village Taxis in the series, are being re-launched!
After 20 years since production stopped on the original vehicle, Michael Young has designed what is called the "Classic Moke" for China-based Chery Motors. The new design has also been compared to the Volteis car from France (details HERE).
Click HERE for more details of the launch and HERE for a brief history of the vehicle, with Jalopnik providing more background HERE.
With thanks to Des Gorra and Bob Gunton for this news item. Images (c) Bob Gunton.


HARD WAY LOCATED
One of the most highly-regarded films to have starred Patrick McGoohan is "The Hard Way". Co-starring lee Van Cleef, McGoohan stars as a hit man hired to do "one last job". A dark and powerful thriller, the movie was shot at Dublin's Ardmore Studios and on location in Ireland.
Thanks to TUW reader Carol Brady, an extensive locations guide to the film is now online, along with a lovely review of the movie. The guide, profusely illustrated with personal photographs, is a joy to read and can be read HERE.
You can also use the above link to order the DVD of the film, with 5% donated to TUW's charity fund at no cost to yourself.
With thanks to Carol Brady for this news item.


CLOCKING ON
Time Custom Clocks are an international business run by Nick Martin, and the company have produced a wonderful "Prisoner" clock (left).
Priced at only £9.99 plus P&P the clocks come with warranty and have a Portmeirion image on the reverse, which can be personalised.
Nick has been very generous in offering 25% of all sales via The Unmutual to be donated to our fund for Ty Gobaith Hospice (so do mention the website when ordering).
For more details, images, and ordering details click HERE.
With thanks to Nick Martin for this news item.


STRINGER STRIPS ONLINE
Comic artist Lew Stringer ("Viz", "The Dandy", "The Beano" and others) has again referenced "The Prisoner" on his online comics blog this month with a wonderful resume of some of his "Prisoner" characters from years gone by which he created for a range of publications (including the Birmingham-based "Prisoner" fanzine "Camera Obscura").
Characters such as Allister Sadgitt (left) and strips such as Rogue Rover are included in the blog, which can be found HERE. Some of Lew's other work is online HERE.
With thanks to Lew Stringer for this news item.


CALLAN BOOK SET FOR SPRING
Robert Fairclough is a name synonymous with "Prisoner" and "Danger Man" research following his several books and magazine series on the programmes, and Robert is again delving into the World of Espionage and themes of men in isolation with the news that "The Callan File", his new book on the Edward Woodward TV series, is set to hit the shelves in early 2014.
As well as the underlying themes shared by both series, there are also other similarities. Terence Feely and George Markstein worked on both series, as did a many actors (such as Ronald Radd) and the GEC Marconi Paternoster lifts were used as a location by both too. As such, Fairclough's in-depth biography of George Markstein from "The Prisoner: The Original Scripts Volume 1", and a newly written biography of Feely, will be included in the book. Watch this space for details of the book's launch!
With thanks to Robert Fairclough for this news item.


ABOUT 'THE UNMUTUAL'
THE UNMUTUAL WEBSITE serves as the world's largest online source of information about the iconic 60's T.V. series 'The Prisoner' and 'Danger Man' providing information about both series, Patrick McGoohan, the cast and crews, the village of Portmeirion in which filming took place, and all official and independent 'Prisoner' related activities, books, events, and news. It supports Ty Gobaith, a children's hospice in North Wales, by donating profits raised by the Unmutual Website's online sales or events to them. http://www.hopehouse.org.uk/care/
The Unmutual Website is not a fan club, Society, or group. It is a free online resource.


STUDIO WALK
Saturday September 28th 2013 sees yet another event in conjunction with The Unmutual Website when the members of the MGM Borehamwood Memories Facebook Group take a walking tour of the former site of MGM Borehamwood Studios, where The Prisoner was filmed in 1966/67, including the former locations of the Backlot seen in many episodes, and of course in other films and TV series.
Whilst the studio itself was demolished some time ago, several locations seen in the series do remain and tour guides Kieran McAleer, Mike Grant, Paul Welsh, and David Lally will be on hand to show you where scenes were filmed. The tour starts at 1.00pm at the Toby Carvery Travelodge, Studio Way, Borehamwood (site of the "Harmony" town from "Living in Harmony"). The event is free to attend.


THE JOY OF SIX
Portmeirion again played host to "Festival Number 6" in September 2013, and the event has been well received by both attendees and reviewers (review HERE). This year there was an increase in numbers to around 10,000 attendees, with again the Village open only to ticket holders to view a mix of big-name headline acts, local bands, and more intimate readings and performances.
The bad weather led to some attendees leaving early, and some acts cancelled (as several of Portmeirion's stages were temporarily closed), but for most the weather did little to dampen a very enjoyable and successful weekend.
Highlights of the festival included Manic Street Preachers playing their only UK concert this year, closing with the iconic "Design for Life" from their 4th album, and the Brythoniaid male Voice choir (above left) who performed a mix of pop cover versions and classics such as "Myfanwy" (video HERE).
Images and Video (c) Kieran McAleer, used with permission.


UNUSED STORYLINE PAINTED
Visitors to The Unmutual Website will be aware (see below) that Eric Mival, Music Editor for the original series back in 1966/67, is something of a talented painter and that several of his paintings are for sale at an exclusive price for Unmutual Website readers.
TUW is delighted to announce that Eric has recently painted a very Prisoner-related painting (left), which is called and based on a script idea called "Ticket to Eternity".
"Ticket to Eternity" was one of two storyline ideas submitted by Eric (but not used) to producers Patrick McGoohan and David Tombin in 1967 when crew members were asked to submit script ideas (with Assistant Editor Ian Rakoff's Western idea accepted, later to become "Living in Harmony"). The painting, which measures 60cm x 60cm, is a visual representation of a scene from the "episode".
The painting has a reserve price of £299 (with 10% donated to TUW's event fund in aid of Ty Gobaith Hospice). Contact TUW with an offer!
With thanks to Eric Mival for this news item and image.


WE WANT INFORMATION
More recent developments have taken place in Portmeirion, the most interesting and newsworthy of which is that the old reception building (opposite Cliff House near to the toll booth (left)) is now home to a very useful visitor information centre.
Stocked with leaflets, books, and helpful staff the centre is open 7 days a week during visiting hours.
Photo (c) Rick Davy.


ALL YOU NEED IS LAVA
One of the most iconic images from "The Prisoner" TV series is that of the Lava Lamps seen in the various cottages in The Village, and of course enlarged on the screen in Number Two's residence.
September 2013 sees the 50th anniversary of the invention of the lamps and the installation of a gigantic 200-litre lamp at London's Royal Festival Hall (and the launch of a limited edition model designed by inventor Edward Craven Walker's widow, Christine Baehr.
More news on the devices and their history ("The Prisoner" is mentioned) can be found HERE.
With thanks to SR, Howard Foy, Nigel Kitcher, and Catherine Frumerman for this news item.


FRINGE FOR ALL
TUW is delighted to report that the stage play "Magic Number Six" completed its run at the Edinburgh Fringe to much success and good reviews during August 2013.
Cast and crew could be found promoting the show (left) during the run, which writer Paul Gosling told us "went well and played to a mixture of Prisoner fans and curious theatre-goers. It was well received."
Paul was also interviewed on BBC Radio HERE (at 1.51'.10") following his appearance at the BFI HERE.
The play, which tells the story of Patrick McGoohan and Lew Grade's relationship during the making of "The Prisoner" comes highly regarded by TUW (review HERE) and it is hoped that other performances in one form or another will take place in the future.
With thanks to Paul Gosling for this news item and photo.


SOLDIER SOLDIER
The central piazza in Portmeirion became home to an extraordinary piece of art for a day on Wednesday 14th August 2013, when James Napier's sculpture "The Abandoned Soldier" was placed in the location. Created to highlight the plight of British soldiers, the metal structure was placed in Trafalgar Square in 2012 and even became a discussion point on BBC's "Newsnight"!
For more details about James' work click HERE.
With thanks to Paul White for this news item and photos.


FENELLA THEMED SHOW
One of the best-remembered aspects of "The Prisoner" series is the voice of the Village Announcer throughout the series, which was provided by actress Fenella Fielding, and news has reached The Unmutual that those wonderful vocal tones can be heard online as part of the wonderful "'Fenella & Simon's Cult TV Themes" radio show (left), in which many ITC TV Themes are played.
There are also discussions and interviews throughout the show, including coverage of course of "The Prisoner" and "Danger Man", and the show comes highly recommended by The Unmutual Website. You can listen to the show HERE, and Fenella's official website can be found HERE.
With thanks to Simon McKay and Leslie Glen for this news item.


BFI SCREENING SUCCESS
As announced below, August 2013 sees a season of Patrick McGoohan films and TV episodes being screened at the NFT at BFI Southbank, and so far the screenings have been a great success!
In particular, the "Prisoner Oddities" evening was a great success, which included never-before-screened footage of McGoohan being interviewed in both 1984 and 1993 shown to a packed audience.
Special Guests were also in attendance with "Prisoner" crew members Tony Sloman (who was interviewed on stage by Dave Lally) and Ian L Rakoff, Paul Gosling of Magic Number Six, Robert Fairclough, and many other notable "Prisoner" experts and fans. In addition, Portmeirion and The Unmutual teamed up to provide attendees with a selection of information leaflets and flyers, and Leslie Glen was on hand at the BFI bookshop signing copies of "The Prisoner Interrogations".
Thanks must go to Dick Fiddy and the BFI for providing these excellent events and also Tim Beddows of our friends at Network DVD for providing so much of the evening's content. The later "Danger Man" evening was also a success.
A full review will appear online after the BFI season has finished, but in the meantime the season has been covered by Robert Fairclough's online blog HERE, and the programme notes from the Danger Man evening can be found HERE. For more details of the forthcoming screenings, and Location Tour events organised to coincide with them, visit the event page HERE.


VICTORIA, ALBERT, AND IAN
When the production team in 1967 were asked to submit storyline ideas for "The Prisoner", in response to a plea from Patrick McGoohan and David Tomblin who were running short on ideas, several thought up various ideas.
The only crew member to have their idea accepted was Assistant Film Editor Ian L Rakoff. The episode, which he found inspiration for from old Western comics, became "Living in Harmony".
Ian continued to work in the Film industry and also went on some years later to write the book "Inside the Prisoner". However, it is comics that have always remained his passion and much of his collection is now housed at the Victoria and Albert Museum in London.
On Wednesday 2nd October 2013 at 1.00pm-1.45pm Ian will be giving a talk entitled "Comics and the American identity - A perspective on the insidious portrayal of gender and race in comics" at the Museum. It is free to attend.
With thanks to Eric Mival and Ian Rakoff for this news item.


COLONY THREE ACTRESS DIES
It is with much sadness to inform readers that Catherine Woodville (left), who appeared in the most Prisoneresque "Danger Man" episode "Colony Three", in which Drake is kidnapped into a mysterious village, died of cancer on 5th June 2013 in Portland, Oregon. She was 74.
She also appeared in the first "Avengers" episode "Hot Snow" as well as numerous other UK series such as "The Saint", "No Hiding Place", "Z Cars" and many more before going to America in the late 60s to even more success.
The Unmutual would like to pass its sincere sympathies to Catherine's friends and family.
With thanks to Peter Greenhill for this news item.


CATCH MY SOUL CAUGHT
A movie Rock-Opera version of William Shakespeare's "Othello" from the early 1970s, which sank without trace shortly after it was released with no video or DVD release at any point, may not seem on the surface to be of interest to readers of The Unmutual Website, until one realises that the movie, "Catch My Soul" starring Richie Havens, was the only feature film ever to be Directed by Patrick McGoohan.
It is with great pride and pleasure that TUW announces that for the very first time the film has been extensively researched (and, astoundingly, located). Tom Mayer, who recently provided unrivalled research into another McGoohan project, the TV series "Rafferty", has produced a huge two-part article, including interviews with those involved, and profusely illustrated with new and archive images, is now online exclusively at TUW.
Click HERE to read part one of "Total Immersion" (a link for part two is at the bottom of the piece), a truly astounding and unique piece of work.
With thanks to Tom Mayer for this news item.


ORIGINAL CO-PRODUCER DIES
July 13th 2013 saw another sad passing of a member of the "Prisoner family" when Leslie Gilliat, one of the original co-producers of the series production, died at the grand old age of 96.
Leslie (pictured left with great-niece Amanda Eliasch) was a renowned producer, who began as a camera assistant, and the brother of Sidney Gilliat.
Responsible for such greats as "The Blue Lagoon" and the "St Trinians" series of films, Leslie famously did not see eye-to-eye with Patrick McGoohan on the way "The Prisoner" was heading when shooting began in Portmeirion in September 1966 and did not continue his involvement after that time.
The Unmutual Website offers its sincere sympathies to all who knew Mr Gilliat.
With thanks to Dave Lally and Leslie Glen for this news item. Photo (c) Amanda Eliasch, used with permission.


MORE FROM MIVAL
Following on from a news item TUW covered several weeks ago (see below) regarding "Prisoner" Music Editor Eric Mival selling his paintings (his talents, as you have seen, extend beyond editing and film-making), TUW is delighted to announce that a further painting of Eric's is now for sale, with all serious offers considered.
The original painting ("People in the Pipe" left which measures 70x48cm) has a reserve price of £299 (with 10% donated to TUW's event fund for Ty Gobaith Hospice). Offers and enquiries should be made by email HERE.
UPDATE: See above for news that Eric has painted a Prisoner-related painting, representing an unused storyline idea that he penned for Patrick McGoohan and David Tomblin back in 1967!
With thanks to Eric Mival for this news item.


PRISONERS AND GARDENERS
Well known TV personality and gardener Diarmuid Gavin was to be found in Portmeirion on Wednesday 17th July, complete with TV crew.
They were filming an 8-minute segment of "This Morning" entitled "TV plots" (due to air in the Autumn of 2013) with Gavin dressed as Number Six and presenting throughout.
For more on-location photos click HERE.
With thanks to Lee Arnall and Paul White for this news item. Photo (c) Lee Arnall.


PIPING HOT
It's not often that The Unmutual Website delves into the realms of fashion, but a few things have caught TUW readers' eyes in the last few weeks.
Sainsbury's, it appears, has a "Prisoner" fan among it's staff as 2 items in its range of TU clothing have a familiar feel to them, with piped blazers HERE and Penny Farthing scarves HERE on sale.
In other news, it appears that the line judges at the recent Wimbledon Tennis Championships (left) have spent some time in The Village!
With thanks to Dennis and Gwyneth Buckingham and Gareth Bevan for this news item. Image (c) BBC News.


ORIGINAL HARMONY LOCATED
It is amazing that after more than 45 years there are still new things to be discovered regarding "The Prisoner", and this week is no exception as for the first time the original location upon which "Harmony" and other "Prisoner" landmarks was based has been located.
The "Harmony" part of the backlot of MGM studios, where much of "The Prisoner" was filmed, also included the Recreation Hall area seen in many episodes.
This set was actually built for the film "Eye of the Devil" to double for Château de Hautefort in the Dordogne and for the first time, thanks to Tony McKay and the guys at Avengerland, comparison photos of the sets are now online.
Click HERE to visit the MGM section of TUW's locations guide for more information on this fascinating discovery, or visit the Avengerland website.
With thanks to Tony McKay for this news item.


ROB ON THE WEB
Exciting news for fans this week is that author and Historian Robert Fairclough, who readers will recognise as the author of "The Official Prisoner Companion", "The Prisoner The Original Scripts", and "The Prisoner: The Official Fact Files", and special guest at several events in recent years (including TUW's official events such as PM2006, left), now has his not only a new website but also his own online blog!
The website which includes a resume of all his Prisoner-related work can be found HERE. With a mix of reviews, previews, humour, and his thoughts on Cult TV, books, music, and sci-fi, Rob's Blog also comes highly recommended by TUW! Click HERE to visit!
With thanks to Rob Fairclough for this news item.


PRISONER WEEKENDER
Yet more event news has reached The Unmutual, with news that London's Prince Charles Cinema (left) has secured the rights to show "The Prisoner" on the big screen, and have chosen to do so in the form of a weekender where all 17 episodes will be screened in a 3 day period.
The dates of the screenings are August 24th-26th 2013. Click HERE for ticket ordering info.
Also announced is a "Film and TV Theme Extravaganza" on July 9th in Islington, London. Click HERE for more details.
With thanks to Darren Stokes, Lee Arnall, and David Stimpson for this news item.


NEW PRISONER BOOK PUBLISHED
"Unique But Similar - The Prisoner Compared" is a new book, published by Indepenpress, of essays relating to "The Prisoner" and its similarities with several other Cult TV series (including "UFO", "Children of the Stones", "The Omega Factor", "Blakes 7" and others).

Readers of The Unmutual may recall a series of excellent articles hosted within "The Projection Room" by Andrew K Shenton, and this book, attractively priced at £8.99, is made up of no less than 11 of these articles (including the 4 originally hosted at TUW).

For a full review of the book, and details on how to purchase it, click HERE.
With thanks to Andrew Shenton and Samuel Bonner for this news item.


VIEW FROM THE VILLA WINCH
More cottage interior development to report this month, with the finalisation of the conversion of from self-catering to nightly accommodation, of Villa Winch cottage (left).
To book accommodation, you need to visit the Portmeirion website, or click HERE or HERE to keep an eye on the special offers which are constantly available from the hotel/cottages.
With thanks to Portmeirion for this news item. Photo (c) Rick Davy


McGOOHAN SEASON ANNOUNCED
Attendees at the October 2012 Mind Mash event in London will no doubt recall special guest Dick Fiddy from the BFI announcing that 2013 would bear witness to the BFI's first ever season of Patrick McGoohan screenings at the NFT, and TUW is delighted to announce that details of these screenings have now been released.
The run includes some of McGoohan's best regarded appearances including the TV plays "Brand", "The Man Out There", "Best of Friends", and "Rendezvous: The Executioner".
Some of his bigger budget films are also included, such as "Ice Station Zebra" and "Hell Drivers", and of course "The Prisoner" and "Danger Man" are also represented.
To coincide with these screenings TUW is also delighted to announce that Dave Lally's London Prisoner Group will also be holding some tour and other events throughout August, making it a truly McGoohan-filled month.
For more details of the screenings and also the tour events, keep an eye on the event page HERE and on TUW's Facebook page. Tickets are on sale on July 9th at the BFI website HERE.
With thanks to Dick Fiddy, Dave Lally, Roger Goodman, Jill Mills, Geoff Dodd, Gareth Hughes,and Shirley Jacobs for this news item. Photo (c) Roger Goodman.


BRING ME SUNSHINE
Unmutual Website readers might be interested to hear that a new online radio station, run by a familiar name in "Prisoner" fandom, that of Chris Reeves who used to run "The Penny Farthing" Guest House in Criccieth, North Wales, called "Sunshine Gold" is now up and running.
Over the weekend 21st - 23rd June Sunshine Gold will be playing as much as they can of the pop music and TV themes from 1967 - listen out for "Prisoner" related items! Click HERE to visit the station.
With thanks to Chris Reeves for this news item and support.


ICE STATION REMAKE
One of Patrick McGoohan's best-loved and most highly-regarded feature films was that of the classic submarine movie "Ice Station Zebra", which starred McGoohan and Rock Hudson in the leading roles (the movie is available on DVD and Blu-ray HERE).
News has reached The Unmutual Website that the movie is set, like "The Prisoner" before it, for a remake.
To be directed by Christopher McQuarrie (who was at one point touted for a "Prisoner" movie remake) the film will be produced by Warner Brothers and more news can be found HERE.
With thanks to Tom Mayer and Linda Schley for this news item.


MERMAID PANEL DAMAGED
In the 1950s Portmeirion architect Clough Williams-Ellis purchased a set of mermaid railings from the Liverpool Sailors Home. Several were used in Portmeirion itself , and one was used for the entrance to a small shop in Pont Street, London where it became the first HQ for Portmeirion Pottery in 1960 (although the connection to Portmeirion has long since been broken.)
News has reached The Unmutual via expert Steve Mckay (whose first part of The History of the Liverpool Sailors' Home is available in the 2013 Journal of the Liverpool History Society) that this panel (left) has been damaged by the current owners, who have decided to drill holes through it and attach a cigarette "butt box" to it.
The current owners of the property have been contacted about the "vandalism" but are yet to comment.
UPDATE MAY 23RD 2013: Thanks to Unmutual Website reader Andy Frith, we can confirm that "the power of the press" is not a myth, and that the butt box has now been removed from the gate:
Copies of the "Liverpool History Society Journal" containing Steve's research are now available throughout Liverpool and online for £5.99:
With thanks to Steve Mckay and Andrew Frith for this news item and image (c) Steve Mckay, 2nd image (c) Andrew Frith.


WONDEROUS WALKABOUT
The recent April walking tours, organised and guided by David Lally, were as always a success with two tours taking place on Sunday 6th.
The morning tour took in mostly Danger Man locations (such as John Drake's flat, left) but also for the first time some Portmeirion and Sir Clough Williams-Ellis related locations which will now be a permanant part of the tour (HERE).
The afternoon saw the usual 3.5 mile tour of the London-based "Prisoner" locations attended by many people despite the cold weather. The next tours will take place in October 2013 - watch this space!
The recent "Prisoner" screening at Herts University by our friends at Elstree Screen Heritage also went very well and more such events are planned for the future.


JUST FOR THE RECORD
Network DVD have over the years provided fans with outstanding DVDs, Blu-Ray, and CDs and now in April 2013 can also add Vinyl to their list of available formats.
To coincide with "Record Store Day", where folk are enticed into independent record shops with the promise of Vinyl exclusives, Network released "Themes for Action", a 7-inch vinyl single which includes remastered versions of the themes from "The Prisoner", "Danger Man", "The Saint", and "Man in a Suitcase".
The item is only available from such stockists and not from Network itself, with Banquet Records (HERE) being the cheapest online retailer at £8 plus P&P. Vinyl LPs of such soundtracks are slated to appear in the future. Watch this space!
In other music news, Dr Feelgood's forthcoming 4-disc CD set also has a "Prisoner" theme. Called "Taking no Prisoners" the band can be seen on the front cover wearing piped blazers and giving a "Be Seeing You" salute (below).
With thanks to Network Distributing and Darren Stokes for this news item.


HOT BLOGGING
A name synonymous with "Prisoner" fandom in recent decades is that of David Stimpson, and The Unmutual Website is delighted to see that his online blog relating to both the original series and the 2009 remake, which is updated several times daily, continues to go from strength to strength. With a mix of fact and fiction, as well as images, artwork, and other content, the blog comes highly recommended by The Unmutual Website for its enjoyable and exclusive content.
Click HERE to visit the blog.
David, who wrote the book "The Prisoner Variations" and produced the fan film "Village Day" is working on a number of other "Prisoner" projects. Watch this space for more details in the future!
With thanks to David Stimpson for this news item and his continued support. Image (C) David Stimpson.


ERIC THE ARTIST
Although we would associate the name of Eric Mival with "The Prisoner" through his editing skills (he was Assistant Editor and later Music Editor on the series), Eric is also an accomplished painter and TUW was delighted to hear from him this week as Eric is offering his latest painting, "The Gravity of Gravity" (left, larger image HERE) at an exclusive price to Unmutual Website readers of £300, with 10% donated to Ty Gobaith Children's Hospice.
If you're interested in purchasing any of Eric's work, please contact TUW. Please note that this piece is 50cm x 70cm in size.
With thanks to Eric Mival for this news item.


UNIVERSITY CHECKMATE
April 18th 2013 sees a rare chance to see "The Prisoner" on the big screen, thanks to the University of Hertfordshire in conjunction with TUW's good friends at Elstree Screen Heritage, for only £4. Also screened from 7pm will be "The Avengers" episode "Something Nasty in the Nursery", and a few clips of interviews conducted by Paul Welsh MBE with veterans of the Elstree Studios.
More details regarding this exciting screening, at one of the UK's largest screens, can be found HERE.
With thanks to Paul Welsh MBE and Dave Lally for this news item.


MARCH 2013 PORTMEIRION NEWS
Quite a few news items have reached The Unmutual Website in recent weeks, so here is a little summary of them as they will all be of much interest to readers.
The first is that the BBC4 programme "Heritage! The Battle for Britain's past" featured Portmeirion and Sir Clough Williams-Ellis in a March 2013 episode.
In other news, part of the line-up for the 2013 Festival Number Six in Portmeiron, has been announced with none other than legendary Welsh rockers Manic Street Preachers (above left), along with James Blake, announced as headliners. The Manics of course are no stranger to Portmeirion having used the beach for the cover of their album "This is My Truth, Tell me Yours".
The Festival, a huge success in 2012 (see news items below) runs from 14th-16th September 2013 and includes live music, poetry, comedy, and more. For more acts click HERE and HERE or find Festival Number Six on Facebook!
In other local news, it has been announced that despite its listed status the bridge which runs accross the estuary from Portmeirion (by the Harlech toll road) is to be demolished and replaced (more news HERE).
Portmeirion can also now be seen as part of Google's Street View HERE.
With thanks to Catherine Frumerman, Brian Watson, SR, and Alan Smith for this news item and links.


GREATEST MAN ON DVD
Network DVD have over the years built up a reputation for releasing rare and incredibly high quality TV and Films, which otherwise would not have been released (including of course many Patrick McGoohan appearances).
February 2013 is no exception with the exciting news that "The Greatest Man in the World", an episode of ITV's "Armchair Theatre" from 1958 starring McGoohan in the lead role, is now available to order.
Not screened since transmission other than at The Unmutual Website's PM2005 event, the appearance is one of McGoohan's best and he won a TV Guild Award for his performance.
TUW reader Simon Wass has also uncovered two photos from the play, click HERE!
You can order the set direct from Network HERE or from Amazon HERE (type "armchair theatre"into the search box and charity benefits from 5% of the sale at no cost to you).


DEGREE ABSOLUTE FOR EARL
As announced on The Unmutual Website recently, "Prisoner" and "Danger Man" actor Earl Cameron was recently given an honorary degree by Warwick University (pictured left).
A podcast interview with Earl is now online. Recorded at the University, it includes some fascinating new insights into his long life and career.
Click HERE to listen to the podcast. The Unmutual Website would like to congratulate Earl Cameron on this recent award.
With thanks to Peter Dunn for this news item.


R.I.P. KATHERINE KATH
The Unmutual Website is sad to announce that Katherine Kath, who so memorably played the part of Madame Engadine in the "Prisoner" episode "A, B, and C" recently passed away at the age of 92.
Born in France and originally a dancer, she would grace both stage and screen with her presence throughout the 1940s and 1950s, culminating in her landing a part in John Huston's "Moulin Rouge"(meeting at that time Associate Producer Jack Clayton whom she would later marry).
She would later star in many great movies such as "The Man Who Wouldn't Talk" and "Mary Queen of Scots", as well as her wonderful appearance in "The Prisoner" and other TV shows, before retiring in 1987.
The Unmutual Website would like to pass its sincerest condolences to all who knew her.
With thanks to CJ Eales for this news item.


MORE MAGIC ON THE WAY
The successful "Magic Number Six" stage production (review HERE) telling the story of the relationship between Patrick McGoohan and Lew Grade, is returning to the stage in 2013, both in Leicester and at the Edinburgh Fringe!
The Leicester performance will form part of a double bill from Crooked Hand Productions with the play "Semper Eadem" at 7.45pm on Wednesday 13th March (doors 7.25pm). Entry is £5 on the door. The venue is; Upstairs at The Western, 70 Western Road, Leicester, LE3 0GA (just over the river from DMU Campus).
August 19th-24th will see a run as part of The Edinburgh Festival, with performances at The Space on the Mile (Theatre One), Royal Mile, EH1 1TH, priced at £7 (£5.50 concessions) - tickets available online HERE.
The play comes highly recommended by TUW, and more details can be found on the "Magic Number Six" website HERE.

CAN YOU HELP THE "MAGIC NUMBER SIX" SHOW?
From Paul Gosling, Producer, Crooked Hand Productions: "Can anyone help us source weather balloons at a reasonable price? Also, has anyone built flyable scale models of the village helicopter or a full-size model of the original 'Rover' ? We are looking to source authentic-looking props for future productions of Magic Number Six". Contact TUW if you can help!
With thanks to Paul Gosling for this news item.


RAFFERTY RESEARCHED
The Unmutual Website is delighted to announce that it is now host to some wonderful new research, conducted by Tom Mayer, plus detailed episode guide, to the 1977 Patrick McGoohan medical series "Rafferty", which starred McGoohan as the gruff individualistic Doctor Sid Rafferty (left).
The series, which ran for thirteen episodes and was only screened once in the UK, has never been released on either video or DVD and, until now, details regarding the series have been hard to find.
Click HERE to read the large article and follow the links to the episode guide. Click HERE for "TV Obscurity" reaction to the article.
With thanks to Tom Mayer for his hard work. Images (c) AOL Time Warner.


EARL'S NEW HONOURS
News has reached The Unmutual Website that Earl Cameron CBE (pictured left with Dave Jones at PM2007), who appeared in both "The Prisoner" and "Danger Man" has been honoured not once but twice!
Firstly Warwick University have announced today, 17/12/12, that Earl is to be given an honorary degree in January, more news HERE!
Another honour bestowed to Earl who appeared with Patrick McGoohan in no less than three episodes of "Danger Man" and as the Haitian supervisor in "Schizoid Man", is in his native Bermuda by having a theatre named after him.
The City Hall Theatre in Hamilton has been renamed "The Earl Cameron Theatre" in honour of the 95 year old actor. Full story and videos HERE.
With thanks to David Stimpson and Peter Dunn for this news item.


INTERROGATIONS UNDERWAY
Many books have been written about "The Prisoner" over the years, but yet despite its enduring popularity no Quiz Book about the series has ever been undertaken. Until now!
"The Prisoner Interrogations" is a new officially sanctioned 86-page paperback book divided into 6 exam-like question papers all about the series. Written by Leslie Glen, it contains quiz questions, mental exercises, and colour photos and is a truly unique publication. Click HERE to read a full review of what is a great little book.
The book, priced at £6.99 plus P&P, is available HERE and at Portmeirion. Please note that as of 11/2012 the book will NOT be available at Amazon.


SUCCESS FOR MAGIC AND MASH
Recently, this website has been proud to announce several events during October and November of interest to fans of "The Prisoner" and TUW is pleased to say that all were a resounding success!
First up were the various events of the October Prisoner Weekend, which included several location tours (including London locations tour pictured left) and Leslie Glen's "Mind Mash" event.
All of these events had great turnouts (the Mind Mash event also attracted no less than 4 special guests, each of whom were interviewed on stage).
More recently was Paul Gosling's "Magic Number Six" one-act theatre production, which played to sell out crowds during its 4 day run at Leicester's Little Theatre (video clips HERE).
For an in-depth photo report of the Mind Mash event click HERE, for a review of the play click HERE, and click HERE for an interview with writer Paul Gosling.


UNDER THE INFLUENCE
The Unmutual Website is always delighted to be informed of new projects which whilst not directly related to "The Prisoner", Patrick McGoohan, or Portmeirion, nevertheless are influenced by the series and have Prisoneresque elements to them.
Not one but two of those have arrived in TUW's virtual in-tray this week in the form of two new novels by writers well known to TUW readers!
Simon Wells' "The Tripping Horse" is described by the author as "an odyssey of discovery that takes a person from a rather mundane place to somewhere completely outside of their zone - both physically and mentally."
Continues Simon; "As a Prisoner fan - I always wanted to write something that was in a sense similar in theme to McGoohan's own journey. I think those of us
who've come through The Prisoner experience, are aware that a large part of the story was played out in McGoohan's mind, and that the nightmare exists within us! The book is really an exposition of some of the things I've witnessed
along the way and while there's no bouncing balls or piped blazers, there's many things that wouldn't be out of place in "A. B & C" or "Fall Out"!
Also available, this time from the pen of Carmel Morris, is the two-part "The Chronokey" series of young-adult SF books, the 2nd part of which has Prisoneresque elements!
Both Simon and Carmel's work can be found on Amazon, simply click HERE and enter the book titles and charity will receive 5% of sales at NO cost to you.
With thanks to Simon Wells and Carmel Morris for this news item.


CARTOON CAPERS
Lew Stringer is a name which will be familiar to "Prisoner" fans everywhere. Not only was he the founder of The Unmutual Website, but he has referenced the series in several comic strips (Lew is a professional comic artist).
In addition to these talents Lew also runs a highly popular and successful Blog about comics, and one of his latest entries will be of high interest as it investigates the "Smash" comic strip "Charlie's Choice", which used "The Prisoner" as the basis for a strip way back in 1968.
Click HERE to read Lew's blog and see the full pages from the strip and more!
With thanks to Lew Stringer for this news item.


MODEL MANIA
The Unmutual Website is indebted to Paul Weston and Ian Price for contacting the site recently with images and details of some superb model-making which they have been undertaking.
Both are fans of "The Prisoner" and Portmeirion and between them have created models of the Electropass scene from "Arrival" (left), Number Six's House (below) and a Lotus 7!
Click HERE to see the models in full and with more details. Paul told TUW; "Labours of love is how I would refer to mine and Ian's work! As they take such a long time to craft our existing models aren't themselves for sale but thats not to say we couldn't be commissioned to create new versions, or in the case of my Portmeirion models new buildings and can contact us via your website for rates."
UPDATE 16/12/12 - Ian Price's models are now for sale! Contact TUW with an offer!
With thanks to Paul Weston and Ian Price for this news item.


BOB MONKS R.I.P.
The Unmutual Website is very sad to announce that Robert Monks, camera operator on "The Prisoner" and friend to TUW , passed away suddenly at his home on 26th September 2012.
An incredibly talented and innovative camera operator, Bob was present at both the 1966 and 1967 Portmeirion shoots and at MGM where he headed the second unit, and was also responsible for all the helicopter footage seen in the series and for filming the opening sequence in London.
A fascinating speaker, Bob will also be remembered for his incredible memory of events working on the series including his wonderful interview at PM2006.
A truly talented, kind, and generous man, Bob will be sorely missed by all who knew him and TUW extends its sincerest sympathies to his wife Ina, his seven children, and countless other family and friends. Farewell, Bob. Rest In Peace.
With thanks to Michael Lee.


SECRET AGENT FAN
Fans of the Patrick McGoohan series "Danger Man" (AKA "Secret Agent Man" in North America) will be interested to see a fantastic fan tribute film which has been made, which takes the form of an entirely new episode of the series, based on an unused original script by Philip Broadley!
The episode, entitled "Vendetta for a Dead Friend", can now be viewed online HERE.
Produced and Directed by film-maker Napoleon Jones (who readers may recall produced "Stag Night of the Dead" which included several Prisoneresque elements), the episode is a not-for-profit fan film with no intention to infringe upon copyright. It stars the aptly named Patrick Freeman as the lead character John Drake, and Jones has wonderfully caught the atmosphere of the original series and comes highly recommended.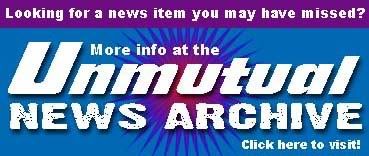 THE UNMUTUAL. An online non-profit cyber-magazine, intended to serve as a free news service for fans of The Prisoner TV series, its star Patrick McGoohan, and Portmeirion in aid of Ty Gobaith Hospice. Promotion of Prisoner merchandise provided entirely free of charge for the benefit of Prisoner fans. Neither this website nor events run under its banner are connected with any society, group, or fan club whatsoever, or any other website using the name "Unmutual". No responsibility can be taken for individuals unconnected with this website claiming to act on its behalf.
Compiled, written, and hosted by Rick Davy. Words and Images may not be reproducedwithout prior permission, and are © Rick Davy and The Unmutual Website unless otherwise stated. "The Unmutual" logo design, "Unmutual News Archive" logo design, and the character "Alistair Sadgitt" are all Copyright © Lew Stringer 2004. Not to be used without written or emailed permission.
Thanks to the various sources for supplying the news items and everyone for their continued help and support (you know who you are) and to Lew Stringer, who devised and originally ran The Unmutual Website.

The Prisoner is Copyright © Granada Ventures.
Site last updated: 15/04/2014. Site History: Click HERE.
Keep checking back for more Unmutual Updates, or subscribe to our email updates!!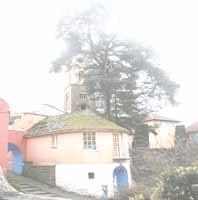 All profits from The Unmutual Website and its events are donated to: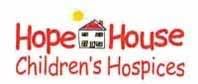 Total raised so far:
£3597.79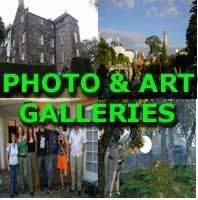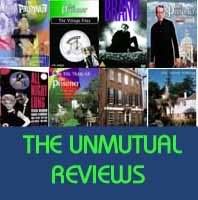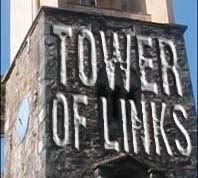 ________________________