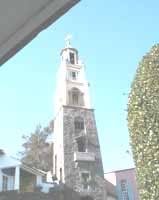 QUICK LINKS:
OTHER FEATURES: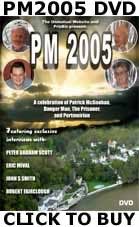 Well Come to The Unmutual Website - dedicated to the 1960s TV series "The Prisoner", starring Patrick McGoohan, and the village of Portmeirion in North Wales where the series was filmed.
LATEST NEWS.....
DECEMBER 2014 OFFER - BUY ANY ITEM FROM THE VILLAGE SHOP IN DECEMBER 2014 AND RECEIVE A 10% REFUND VIA PAYPAL!!
STOP PRESS: Click HERE for fantastic interviews with Wyngarde, merrow, Andre, and others... Network titles including "Prisoner" and "Danger Man" reduced in ITV sale HERE...10/12/14 - Festival #6 shorlisted for award HERE...9/12/14 - Cask and Glass pub (next to Number Six's London home) up for auction at Allsop's on Wed 19 Dec at the Dorchester Hotel... Vote HERE for new Caterham Lego model...1/12/14 - Coliseum News Item updated below... 14/11/14 - Latest "Village People Podcast" online HERE....9pm More 4 18/11/14 Penelope Keith in Portmeirion...
DAVID, RAE, AND LEO R.I.P.
The Unmutual Website is sad to have learnt that several influential folk during the early days of "Prisoner fandom" have sadly passed away.
David Lawrence, pictured left in Portmeirion in 1981, will be remembered as the organiser of the "Once Upon a Time" fan club that grew out of the "Sussex Friends of The Prisoner" group in the UK before moving overseas and running successfully throughout the 1980s and 1990s.
David was also very active since that time and was a great help to The Unmutual, agreeing for his articles and interviews to be reproduced on the site and also writing aspects of the event programme for several of the official events ran by TUW at Portmeirion from 2005-2008 (reviews HERE). His wife Marsha, who sadly passed away in 2004 (news story HERE) ran the now defunct "Virtual Portmeirion" website. David was always a kind, helpful, and generous man who will be very much missed by all who knew him.
Rae Wittrick was the co-author, along with Roger Goodman, of the 1983 book "The Patrick McGoohan Screenography" and sadly passed away in December 2014 at a care home in Essex. Rae's collection of "Prisoner" memorabilia has kindly been sold by her family to The Unmutual Website for the benefit of other fans and to raise funds for Ty Gobaith Children's Hospice. TUW's thoughts are with her family during this sad time.
TUW is also saddened to hear that Leo Sapiets, another familiar name from the early days of "Prisoner fandom" also passed away recently. TUW's thoughts are with his family and friends.
With thanks to Kipp Teague for this news item and photo.


STAND UP FOR PATRICK
The Unmutual Website is delighted to bring readers news of a fantastic (and unique) piece of merchandise related to "The Prisoner".
Larry Green Productions, after consultation with ITV Studios and Patrick McGoohan's widow Joan, have produced the first ever life size Number Six cardboard cutout standup figure (left), which can be utilised as a card stand-up or a door poster.
Larry Green will be a name familiar to most "Prisoner" fans. Larry was a good friend to Patrick and Joan McGoohan, and all Patrick's official signed items were arranged via Larry up until Patrick's sad passing, and it was via Larry that Patrick very kindly donated signed items to TUW for auction at our official events in Portmeirion (more details HERE) several years ago.
To purchase this superb new standup, click HERE (if you intend to purchase, please enter ebay via TUW's link HERE and our charity fund will recieve 5% of your spend from ebay at no cost to you or Larry).


PORTMEIRION FILMING CONTINUES
The Autumn of 2014 saw a higher than usual number of film crews visiting Portmeirion for some very exciting, and very different, projects.
Firstly, the popular Welsh language children's TV series "Llan-ar-gollen" which features Portmeirion as a fictional magical village inhabited by weird and wonderful characters (sound familiar?) has been filming for its new series.
The show, which includes characters such as Prys, Ceri the CGI dog-detective, and Ragli the postman (left) can be viewed weekly on Welsh TV station S4C.
Also recently in the village was BBC TV presenter Dominic Standbrook, who is fronting a new BBC4 show regarding science fiction series. Dominic utilised a "mini Rover" for his piece regarding "The Prisoner". Finally, also filming in recent months were Bangor University Performing Arts department for their short student film "Solitaire".
For several behind the scenes photos and videos from ALL THREE of these Portmeirion shoots, click HERE (a behind the scenes video of "Llan-ar-gollen" can be seen below).
EBAY LINK UP FOR CHARITY FUND
The Unmutual Website is proud to announce that it has signed an agreement with eBay and as such is now an official eBay partner. Rather like the association TUW has with Amazon (click HERE for more details), this means that our charity event fund for Ty Gobaith Children's Hospice can benefit from site readers shopping on the site.
Quite simply, if you'd like to buy something on ebay enter the eBay site VIA THE LINK ON THIS PAGE and TUW's charity fund will receive a percentage of your spend AT NO COST TO YOU.
If all TUW's 5000+ weekly visitors did this each time they used eBay and Amazon much money for the hospice fund would be raised.


TED BAKER TEAMS UP
On September 22nd 2014 photographers and designers, along with models (left, and below) and a selection of outfits of course, could be found in Portmeirion working on behalf of the World-renowned fashion brand TED BAKER.
The reason for this has now been revealed!
Portmeirion Pottery have teamed up with Ted Baker to produce the stunning new "Ted Baker Portmeirion Dinnerware and Giftware Ranges". The pottery range is due for official release in Spring 2015.
Click HEREto visit Portmeirion Pottery UK's Facebook page for images of the new sets, and HERE to see more photos from the shoot.


WHO MEETS SIX
Fans of "The Prisoner" and "Doctor Who" are in for a double treat in January 2015.
News has reached The Unmutual that there is to be a special screening of the Tom Baker story "The Masque of Mandragora", which was filmed in Portmeirion, followed by the "Prisoner" episode "Checkmate" at Theatr Harlech in North Wales on Saturday January 17th 2015.
The screening is organised by BAFTA Cymru in association with Film Hub Wales and forms part of a larger series of screenings "Doctor Who Monsters - The Bretheren" (poster left).
Tickets can be purchased direct from the theatre HERE.
With thanks to SR and Peter Preston for this news item.


AVENGERS RE-BOOKED
Fans of the Cult TV series "The Avengers" (which in many episodes guest starred many actors and actresses who appeared in "The Prisoner") will be pleased to hear that in addition to Mike Richardson's recent book (see news item below), another has been published.
"With Umbrella, Scotch and Cigarettes" by Richard McGinlay and Alan Hayes is a fantastic follow up from Hidden Tiger Books to their earlier "Avengers" book "The Strange Case of the Missing Episodes", and looks again at the show's first series but this time from the perspective of its production, transmission, personnel and reception. The book has been compiled with reference to internal ABC production documentation and communications, scripts, press archives and library collections, and in co-operation with a number of people who worked on the series.
The book can be ordered via Hidden Tiger Books HERE. For a limited period, the book is reduced in price and a further 15% can be saved on print versions with the promo code FWD15. This discount and code does not apply to sales via Amazon. Lulu have also issued a free shipping code which runs until Tuesday 11th November at midnight. The code is HSQ2 and it can be used in conjunction with the FWD15 code.
With thanks to Alan Hayes for this news item.


MOKE HITS FIFTY
The Unmutual Website was delighted to recently connect again with the Mini Moke Club - the membership club for owners and devotees of the famous Mini Moke vehicles, seen in "The Prisoner" as the Village Taxis!
The vehicle celebrated it's 50th Anniversary this year, and as such events have been occurring throughout the World regarding these wonderful and fasinating vehicles, and some of these are outlined in the club's membership magazine "Moking" (latest issue pictured left).
The magazine comes highly recommended and the club can be joined via http://www.mokeclub.org where details of events and other items of interest can be found.
A brief history of the Mini Moke vehicle and associated news and items can be found HERE.
With thanks to Roy Scott and Chris Naish of the Mini Moke Club.


LAST PLEA FOR COLISEUM
The Coliseum Cinema in Porthmadog, North Wales, near to Portmeirion, is an important landmark in "The Prisoner", as this was the building in which cast and crew watched each day's filming rushes back in 1966.
As readers of TUW will know, a campaign has been running in recent years to save the iconic art deco building (with 10% of this website's income donated to the cause).
Now it sadly seems that all is nearly lost, as planning has been received at Gwynedd County Council to demolish the building. However, TUW is asking all its readers to contact GCC to object to the proposal.
If you click on the link below it will take you to the planning page - under Community - type Porthmadog - Dates between 1st - 17th October, there you will find the latest application which is demolition of the Coliseum, you can voice your objections with the following text (or something similar):
Dear Sir/Madam,
I very strongly object to the proposed demolition of the Coliseum cinema building in Porthmadog and believe that this iconic building needs to be kept as part of the town's heritage and culture. The building, which enhances the landscape on which it stands, could, with the right mind-set and investment, play a pivotal role in reinvigorating a town that so desperately needs it at the moment.
Regards,
UPDATE 1/12/14_Bad news is that CADW are refusing to have the building listed, however there is some hope that the building might be saved if bats are found to be roosting in the roof. More details: HERE.
With thanks to Tegwen Haf Parry, David Stimpson, and Phil Caunt. Photo (c) Rick Davy.


LILES REMEMBERED
The Unmutual Website was recently delighted to chat with Sue McNaught, who whilst not having any direct connection with "The Prisoner", worked for MGM and was also the partner for some time of Ronnie Liles, who was Production Manager on the last 4 episodes of "The Prisoner" along with other Cult classics such as "Department S" and "Randall and Hopkirk (Deceased)".
She had some lovely memories to share, including regarding Patrick McGoohan and his regular biscuit-related kindness!
Sue's memories, along with a lovely photo from the period (left) can be read exclusively HERE.
With thanks to Sue McNaught for the memories and photo.


CATHERINE THE GREAT
The Victoria and Albert Museum in London plays host to an exciting new "exhibit" (left) which features the voice of none other than Patrick McGoohan's daughter Catherine, which is running until 27th October 2014.
"Breathless Beauty, Broken Beauty" is a 12k sculptural film installation by Vanessa Jane Hall who "over 12 months travelled England to create a film that captured the raw beauty of architectural structures whether sparkling or faded."
Catherine provides the voice of the Broken Beauty in the film, Neil Dickson (star of the movie "Biggles" and the Cult TV series "She-Wolf of London") provides the voice of Breathless Beauty. For more information visit http://www.breathlessbeauty.co.uk
With thanks to Jo Davies for this news item and image.


DONALD SINDEN R.I.P.
It is with sad news that TUW announces that the esteemed actor, Sir Donald Sinden, has died at the age of 90 after suffering from prostate cancer.
Sinden memorably portrayed the part of The Colonel in the episode "Many Happy Returns", although could remember little about his role when interviewed in later years.
He made his name largely as a Shakesperean actor on stage, but will also be fondly remembered for his film roles such as "The Cruel Sea", and his TV comedy roles such as "Never the Twain" and as the brother of Patrick Cargill (who of course appeared alongside him in "The Prisoner" too) in "Father Dear Father".
The Unmutual Website would like to express its sincerest condolences to Sir Donald's many family and friends. Click HERE for a news item in the Guardian newspaper, and HERE for the New York Times.

With thanks to David Stimpson, Anthony Rooney, and Tom Mayer for this news item.


REGION ONE DVD BONANZA
Fans of the work of Patrick McGoohan who are based in North America will be delighted that not one but two DVD releases of 2014 wil be of interest.
Firstly, December 9th sees the release of a 17-disc set of the entire "Danger Man" series ("Secret Agent" in North America). Extras include an interview with Catherine McGoohan and 3 audio commentaries with writers and directors which appeared on the 2004 Umbrella release of the series. Click HERE for more details and HERE for PR.
Also released, for the first time on DVD (although the quality of the film transfer is poor) is the McGoohan film "The Moonshine War". Details HERE. Click HERE to read Tom Mayer's exclusive in-depth review for The Unmutual Website.
With thanks to Tom Mayer and Derek Joyce for this news item.


IN THE SPOTLIGHT
For the second time in recent years, "The Prisoner" has been chosen as a contestant's 'chosen specialist subject' on the popular BBC TV quiz series "Mastermind".
Following on from David Wilson's attempt in 2007 (see news item and questions HERE), September 2014 saw a Mr Mike Foden score 13 points on the subject, which along with a successful general knowledge round saw Mike win the heat and move into the next round. It will be interesting to see what his chosen subject will be next time.
With thanks to Jan Davis, SR, Andrew Frith, Steve Matt, and Geoff Dodd for this news item.


WORLD WIDE WALES
The Unmutual Website is delighted to see that "Prisoner" and Portmeirion expert Catherine Frumerman's website, "Eye on Wales", which covers "The Prisoner", Portmeirion, and North Wales in general has had a revamp!
With new stories and information, and excellent archive items (such as "Antiques Roadshow" in Portmeirion, left), the new website can be found at http://www.walestales.com/
With thanks to Catherine Frumerman for this news item. Photo (c) Wales Tales.


BEYOND ALL DOUBT
One debate which raged for many years in "Prisoner" circles, including here at The Unmutual Website, was that of "what is the location of the runway at the start of every episode?"
Several sites were put forward, each of them seeming convincing arguments at the time, but several years ago, following research by Anthony Mackay and others involved with the Avengerland locations organisation, it was confirmed that Podington Raceway (AKA Santa Pod) was the location used (which backs up Assistant Director Gino Marotta's 1993 claims).
Exciting new footage and images have since been unearthed by Anthony, one of which is below. The top portion of the screen is the opening shot from "The Prisoner". The shot underneath is a still from Pathe News footage of drag racing at Podington in 1967. As you can see, the two locations are totally identical, proving beyond any doubt that the location was indeed Podington.
Further information and images can be found at The Unmutual Website's extensive locations guide HERE.
BROAD CASTING
One of the new things which the internet has added to "Prisoner" fandom is that of the podcast. The "Waffle On" podcast is on The Unmutual has always championed (click HERE for more info), and now you can add "The Village People" to that list.
The Village People is a new podcast which sees old friends Roo, Nodge, and Steve talk about "The Prisoner" in both a fun and informative way. Anthony Rooney (AKA Roo) states; "You might not learn anything you didn't already know about The Prisoner from the podcast but we hope listeners will enjoy being in the company of three mates chatting about the series".
Click HERE to listen to episode one of the podcast, which comes highly recommended by The Unmutual Website. It is hoped more will be recorded and made available soon.


TAKE THE TOURS
Highlights of "The Prisoner Calendar" are the location tours which take place throughout the year, and 2014 again has played host, and will play host, to several of these events.
Saturday 20th September 2014 sees the members of the "MGM Borehamwood Memories" Facebook group meet up in Elstree for their yearly look around the former site of the MGM studios (where The Prisoner was largely filmed).
Whilst the studios and sites have been demolished, it's a fascinating look around what now stands on the "Hollywood of Britain" and again the tour will be headed by MGM expert Kieran McAleer. Meet time is 1.00pm at the Toby Carvery in Studio Way. An hour earlier, Dave Lally will be leading a visit to the new Elstree Museum and Heritage Trail, starting at the Northbound platform of Elstree and Borehamwood station at 12.00pm (linking up with the main tour at 1.00pm).
Then, on Sunday 19th October 2014 Mr Lally will be conducting his long running "Prisoner" (2.00pm meet under Marble Arch) and "Danger Man" (10.30am meet at Victoria) location tours, where over 20 locations from the series are visited including Number Six's London home and exclusive access to the resignation corridor!
For full details of these events, which are FREE to attend and require no membership to any organisations, click HERE.


BROUGHT TO BOOK
Whilst The Unmutual Website is mostly dedicated to all things "Prisoner", Portmeirion, and Patrick McGoohan, the website also promotes the Cult TV-related work of folk who, over the years, have contributed much to "Prisoner" fandom.
One such writer is Michael Richardson, who for many years edited the popular Cult TV magazine "Action TV", and TUW is delighted to announce that Michael has written a new book of interest to fans of the genre.
"Bowler Hats and Kinky Boots - The Unofficial and Unauthorised Guide to The Avengers" (left) is a magnificent volume, utilising original studio documents and eye-witness accounts of the day-to-day creation of one of TV's greatest hits. With a foreword by writer Brian Clemens (who of course wrote several episodes of "Danger Man"), the book is the "fullest picture yet" regarding the making of the series.
For more information, visit Telos Publishing's website HERE, and click HERE to purchase the book via Amazon where it's now available.
Also published recently, by musician, writer, and "Prisoner" fan Simon Wells (Simon wrote the Network DVD "Prisoner" documentary "Don't Knock Yourself Out") is the highly recommended "Quadrophenia - Inside the Making of Britain's Greatest Youth Film". Click HERE to order from Amazon.
The new book "George Markstein and The Prisoner" is also still available, with the book receiving rave reviews by several "Prisoner" experts (see news item below).
With thanks to Michael Richardson for this news item and cover image.


COMIC BLOG ONLINE
A blog serialising of the memoirs of Ian Rakoff, screenwriter, film editor and obsessive comic book collector, is now online, thanks to the V&A museum in London.
Ian (pictured left in the 1970s) will be best known to "Prisoner" fans as not only an assistant editor on several episodes of the series back in 1967, but as the creator and writer of the episode "Living in Harmony". He also wrote the book "Inside The Prisoner", published by Boxtree in the 1990s.
To read Ian's blog, "Confessions of a Collector – misdemeanours of a comic book addiction" click HERE.
With thanks to Ian Rakoff for this news item.


MARTIN GOLDTHORPE R.I.P.
The Unmutual Website is very sad to confirm that Martin Goldthorpe, a long standing and much loved "Prisoner" fan, has passed away.
Martin will be remembered by many fans as the man who each year single-handedly organised all the Portmeirion accommodation in the 1980s and 1990s for fan conventions, and throughout the 2000s as a great supporter and contributor to The Unmutual Website and its events.
A holiday companion and friend to many of us who visit Portmeirion several times each year, he will be missed by all who knew him.
Click HERE to read a tribute from Fulham FC (Martin never missed a game). Our thoughts at this time are with his wife Catherine and son James. RIP Martin.


GEORGE MARKSTEIN BOOK PUBLISHED
A new book (left) has just been published which will be of great interest to fans of "The Prisoner" series.
"George Markstein and The Prisoner" is a new 100-page book, printed in both hardback (limited to 500 numbered copies) and softback editions. Edited by Roger Goodman, the book includes contributions from "Prisoner" historians, writers, and those who knew Markstein, correspondence from Markstein himself, and a transcript of his only in-depth audience-participation interview.
Including several never-before-published photographs, the book "examines the various claims and counterclaims" regarding who created "The Prisoner", as well as an in-depth look at Markstein's life and career, and "Prisoner" involvement before, during, and after the series. The full press release can be read HERE.
Also available from Portmeirion and Amazon
, you can click HERE to order both the hardback and softback editions.


SATAN'S TRIUMPH
Readers will no doubt recall the recent amazing news that Patrick McGoohan's only directorial movie, "Catch My Soul" AKA "Santa Fe Satan", for many years thought lost, had been researched by Tom Mayer and a subsequent print of the film found in a dusty vault.
Thanks to this print, the movie, as advertised on TUW (see below), was screened at the recent Riverrun Film Festival in North Carolina.
Tom Mayer of course attended the screening, as did several other TUW readers, and as such TUW is delighted to announce that Tom has kindly reviewed the event/screening, and also thanks to some updated restoration news, added a third part to his wonderful series of articles, "Total Immersion".
Click HERE to read part 1 of the trilogy, HERE for part 2, or HERE to go straight to part 3 and Tom's review of the screening.
Tom's work also gets mentioned at a comic blog HERE, on Facebook HERE, and again on Twitter HERE. With thanks to Tom Mayer for this news item. Images (c) Tom Mayer.


IN WITH THE NEW
Improvements to the self-catering cottages in Portmeirion continue apace with the refurbishment of the interiors of Gate House, Belvedere, Government House (left), and White Horses (with more planned for the future).
Each cottage includes new kitchens and bathrooms and refurbished bedrooms, with some cottages now with increased sleeping capacity with some single rooms now doubles/twins.
Also updated in Portmeirion are the signs on the main drive, as well as other improvements around the village. For more information and images, click HERE for the latest Unmutual Website Portmeirion update.
Photos (c) Rick Davy


ICE TO SEE YOU
The Unmutual Website can now confirm, following news (see below from a few months ago) that "Angel Ices Gelataria", Portmeirion's new ice cream shop, is now open for business.
Located in what was the Golden Dragon Bookshop (the bookshop has been relocated to what was Cadwallader's Ice Cream Parlour building, Arches) Angel Ices offers home-made ice cream and other items, sit in and out facilities, and drinks.
As for the ice creams themselves, they are a vastly improved and much creamier tastier offering than previously available in the village, and come highly recommended by The Unmutual Website.
Photos (c) Rick Davy.


FALL OUT POPS UP
In recent years, two superb "Prisoner" CD soundtrack sets have become available. One from Network Distributing, which includes all the music composed for the series, and Derek Lawton's set (available HERE) which includes all the music used from Chappell's library used in the series.
However, 3 tracks which were not included in either set were the "pop songs" used in the episode "Fall Out". The Beatles "All You Need is Love", Carmen Miranda's "I Yi Yi Yi I like You Very Much" and The Four Lads' "Dry Bones".
The latter two tracks are included as part of a new CD, along with the song "My Bonnie Lies Over the Ocean" from "Do Not Forsake Me" entitled "Pop Goes the Easel - The Start of the Swinging Sixties", and you can order your copy from Amazon from the link below (with 5% donated to TUW's charity event fund at no cost to you if you use this link).
Pop Goes The Easel: The Start Of The Swinging Sixties
With thanks to Andrew Frith for this news item.


WE WANT FREE INFORMATION
One of the most interesting sequences and props in "The Prisoner" is that of the "information board" seen in several episodes (most notably in the episodes "Arrival" and "Free For All").
In the 1980s, "Prisoner" research trailblazer Steven Ricks discovered that the prop was heavily based on a real life information centre called a "Directomat", and now thanks to Unmutual Website reader Al Samujh, film and photographic evidence of such a device in situ has been located!
The stills shown here are from the British Transport Films documentary, "The Sixth Rail Report - The Good Way To Travel" (1966) and shows a working machine in Waterloo Station, placed at the location as part of a trial of the machines. Writes Al; " It would have been seen by anyone travelling out of town to Shepperton around the later Danger Man period - who knows, maybe even Patrick McGoohan. As it looks like an expensive bit of kit I wonder if it was placed in The Prisoner as a promo?"
With thanks to Al Samujh for this news item.


WHAT IF?
In the 1960s at the height of Danger Man's success, Patrick McGoohan was reportedly offered the role of James Bond, and turned it down due to the promiscuous and violent nature of the character.
Thanks to Paul Gosling (the man behind the "Magic Number Six" stage play) we can now see what might have happened had McGoohan accepted the role.
To see Paul's wonderfully clever video, "Mr No Kiss Kiss Bang Bang", click HERE.
With thanks to Paul Gosling for this news item.


WEATHERING THE STORM
February and March 2014 saw some of the worst weather on record, with much of the UK battered by high winds and flooding in a series of storms.
North Wales was no exception with Portmeirion suffering a battering the like of which had not been seen for many years, with high winds and flooding both threatening the buildings and woodland.
The Unmutual Website is delighted to say that structurally the village came through unharmed, but sadly the woodland saw nearly 100 trees lost to the high winds (with several large trees on the drive leading to the village also felled by hurrican force gales).
White Horses cottage (below) also did not escape, and was flooded by over a metre of water, leading to new flood defences being built on the path which runs to the lighthouse and also a complete refurbishment of the interior of the cottage.
Also in the news at Portmeirion is the news that the Golden Dragon Bookshop (underneath Neptune Suite) has now moved across the way to what was formerly the Cadwalladers Ice Cream parlour, with the old bookshop becoming a "Angel Ices", Portmeirion's own manufactured and dispensed ice cream store.
Other additions in the village in recent months also include a new plaque on the Hercules statue celebrating the summer of 2013. Click HERE for more photos and information.
With thanks to Al Jones and Helen Weathers for this news item. Images (c) Al Jones and Kiki Abgral.


THE RETURN OF TMA
Jaz Wiseman will be a name familiar to readers of The Unmutual Website. Not only was Jaz a key person involved in the DVD release of the alternative version of "Arrival" during his time at Carlton (and subsequently a guest at the Prisoner Day 2003 event) who also worked on Umbrella's "Prisoner" and "Danger Man" DVD releases, but for many years produced a hugely popular ITC and Persuaders fanzine entitled "The Morning After".
TUW is therefore delighted to announce that not only is TMA now up and running again in the form of an online in blog, but the first 10 issues of the magazine have been compiled to form a beautiful paperback book (pictured left).
Unmutual Webnsite readers can get 15% off the cover price by using the code FWD15. Click HERE to purchase your copy of the book, and HERE to read Jaz's excellent ITC blog!
With thanks to Jaz Wiseman for this news item.


'LOST' McGOOHAN FILM TO BE SCREENED
Readers of TUW will no doubt recall the recent research (see news item below) by Tom Mayer into "Catch My Soul", the only feature film to have been directed by Patrick McGoohan. Tom's fascinating articles about the movie can be read HERE.
For many years thought 'lost', a print of the movie has now been found and more exciting still is the news that, for the first time since the 1970s, a screening of the movie is taking place as The Riverrun Film Festival, based in Winston-Salem, North Carolina, USA will show the film at the ACE Theatre (left) on April 12th 2014. For more details and to order tickets click HERE, and click HERE to read local news coverage of the event.
With thanks to Tom Mayer for this news item.


COLISEUM FOR SALE
The Coliseum cinema in Porthmadog, two miles from Portmeirion, played an important part in the production of "The Prisoner", as it was there that the nightly "rushes" of what had been filmed that day were screened to Patrick McGoohan and the other members of the production crew.
Following the sad news from 2013 that the Save the Coliseum group (website HERE) had appeared to fail in their quest to keep the iconic building operating, the building is now up for sale (as a growing concern or, more worryingly, as a redevelopment site).
The sale page at the estate agents can be seen HERE, including photos of the projection room where The Prisoner episodes were screened all those years ago.
To read a report on the Coliseum and and interview with the projectionist who screened those rushes, click HERE, and a report from TUW's friends over at Secret Scotland can be read HERE.
With thanks to John and Helen Moran for this news item. Image (c) Rick Davy.


ONCE UPON A BIKE
TUW is indebted to Des Gorra for news that the The Clyde Walkway, that runs along the banks of the river Clyde in Scotland and is now part of National Cycle Route 75, has recently seen at least 2 sets of metal "sculptures" added to the paths near to Carmyle, which as you can see from the image (left) has the familiar Penny Farthing bicycle as it's main motif.
With thanks to Des Gorra for this news item and image.


GIRL TRIBUTE VIDEO COMPLETED
Readers of The Unmutual Website will no doubt also be fans of American rock band "Do Not Forsake Me Oh My Darling", who have used the series to influence not only their name but also their music and videos.
In 2011 the band's amazing shot-for-shot recreation of the series opening title sequence (news item and video HERE) won countless plaudits.
For their last video they have again recreated one of the series' most unforgettable scenes - this time the poisoned pint scene from "The Girl Who Was Death". Starring Sophia Cacciola and Michael J Epstein (the band), the video is a sequel to the previous "Living in Harmony" video (HERE) and sees Michael reprise his role as Number Two. The new video can be viewed below:
Sophia was kind enough to spare some time to share more details with TUW regarding their latest video, click HERE to read her thoughts and see some more behind the scenes photos from the shoot.
The Unmutual Website cannot thank and praise the band enough for their amazing efforts and would encourage all readers to visit the band's website HERE as well as the individual links above.
With thanks to Sophia Cacciola for her time. Photos (c) Copyright Dave Green at http://www.davegreenphoto.com/


JACK THE LAD
In 1966, "Prisoner" Art Director Jack Shampan created an unusual fold out Christmas Card which was sent to cast and crew of the series and signed by Patrick McGoohan. Facsimile copies were created in the 1980s by a fan group, but originals fetch several hundred pounds on ebay (and one such item is displayed in The Prisoner Shop in Portmeirion).
The Unmutual Website is excited to announce that an even rarer version is now available to auction - an original 1966 card (hand altered to 1968) signed by Jack Shampan himself! Would YOU like to own the item, pictured left and below?
TV sound recordist and "Prisoner" fan Kieran McAleer met Shampan whilst organising "Prisoner" events in the late 1980s and was presented with this one-off item at the time and has now decided to sell it.
If you're interested in bidding for this item, please send your confidential highest bid HERE and whoever bids the highest will win the item (and will be required to pay for it by Paypal once their winning bid is confirmed).
MAG-NIFICENT
Even after 47 years since its production, media interest in "The Prisoner" shows no signs of abating with the news that popular magazine "Sci Fi Now" have covered the series in an in-depth article in their January 2014 Issue.
Forming part of the "Timewarp" section of the magazine, the piece runs for no less than 8 pages and sits alongside articles concerning "Doctor Who" and the forthcoming "Star wars Episode VII" movie.
The article, penned by Krystal Sim, is well written, and profusely illustrated with photographs, and comes highly recommended by The Unmutual Website.
"Best of British" magazine's January 2014 issue also covered the series, with a two-page Portmeirion feature.
With thanks to Anthony Rooney, Roger Goodman, and Dave Lally for this news item.


ADVENTURES IN PORTMEIRION
Over the years a number of travel programmes have featured Portmeirion, and January 2014 saw another with a new series entitled "A Great Welsh Adventure". Presented by Griff Rhys Jones, the ITV series sees the popular presenter travelling through Wales. The first few minutes of the first episode featured Griff in Portmeirion, and "The Prisoner" TV series was mentioned.
The sequences were actually shot in June 2013 and The Unmutual Website has some exclusive behind the scenes photos HERE.
Images (c) www.matlockart.co.uk. With thanks to Alan Smith and Paul White.


ARE YOU GAME?
An interesting posting recently on the social networking site Facebook has led to TUW receiving a fascinating email from Mr W Maher of the United States, who is asking for YOUR help with regards to a very exciting "Prisoner" project.
In the 1990s and 2000s Mr Maher and Patrick McGoohan himself were in discussion regarding an exciting computer game based on the series!
Due to several factors, the project was shelved. However, is the time now right for the project to be revived? Click HERE to read the fascinating story of how this project nearly got off the ground and details of how YOU could help it come to fruition.
With thanks to W Maher for this news item.


ONCE UPON A SPY
Crooked Hand Productions, the team behind the well-received Magic Number Six (review HERE) play, have announced their next project, "The Monochrome Spy" which will of no doubt be of interest to Prisoner fans. Not only because Patrick McGoohan gets a namecheck in the play, but also for the theme of the play.
Writer Paul Gosling explains; "Our comedy-thriller is set in 1964, when TV was often performed and transmitted live. Our hero, Guy Boulton, star of "My Favourite Spy" realises the Russians are somehow sending secret messages via the transmission of his TV show and is recruited by the CIA to stop them. However, keeping his mission a secret from his wife and co-star proves problematic."

"We are delighted to announce that Rob Leeson is returning to work with us once again in the role of Guy Boulton. Auditions for other parts are being held in January 2014."
The Unmutual Website will of course keep readers up to date with this project as more details are announced. In the meantime, check out the Facebook page for the production HERE.
With thanks to Paul Gosling for this news item.


POETIC JUSTICE
Eric Mival, who was Music Editor on "The Prisoner" TV series, is a name well recognised by readers of The Unmutual Website, and it is with much interest that it is announced that another project that he worked on early in his career has finally received a DVD release.
In the early 1970s Eric, along with associate Colin Hobson, filmed the legendary Chilean poet Pablo Neruda reciting his poetry at The Roundhouse in London. The footage from this unique occasion, along with newly shot interview material, has been edited to form the DVD "Neruda in the Round", available HERE, and comes highly recommended by TUW (and eagle-eyed viewers may spot another member of the Prisoner crew amongst the crowd that night).
With thanks to Eric Mival and Colin Hobson for this news item and DVD.


STILL PRISONER
It is rare that unseen items from The Prisoner TV series appear after 46 years since transmission, but recently ebay has seen some exceptions in the form of original behind the scenes photos taken by onlookers and extras in Portmeirion during the filming of the series in September 1966.
Prints of these stills are now available from the owner, James Dunn, who has agreed to pass on a proportion of each sale to Ty Gobaith Hospice.
The stills, which lay dormant in a dusty draw for many years in Gwynedd, North Wales were taken by a local girl during filming and these have been restored for printing. A set of four 8x6 still photos is available, with a further limited edition larger print also available. The 8 x 10 print (left) will be sent in a Richmond Black 12 x 10 frame with cream matting, and numbered (limited to 500). The item comes accompanied by the three other (unframed) prints.
For a limited period, the larger prints are available at an exclusive price £49.99 plus shipping. Please contact TUW if you are interested in either the £12 set or the deluxe set and we will pass your details to Mr Dunn.
For a slightly larger version of the image (left) click HERE.
**PLEASE NOTE: These images and the sale of them are not connected in any way to The Unmutual Website or anyone involved with the website. TUW is merely advertising their sale, as TUW does with all independent items and projects. TUW is delighted that Mr Dunn has agreed to donate a percentage to Ty Gobaith Hospice.**
With thanks to James Dunn for this news item.


BE TWEETING YOU
The Unmutual Website has further embraced the cyberverse recently, with the setting up of a Twitter account. Joining forces with the existing Facebook page (HERE), the page will send regular updates and news to "followers".
Click HERE to visit and follow The Unmutual Website's Twitter page.


PRISONER TOURS CONTINUE
The recent (October 20th 2013) "Prisoner" and "Danger Man" tours organised by Dave Lally of the London Prisoner Group were as always a great success, with fans travelling from all over Europe to attend.
Even in rainy weather over two dozen people joined the afternoon "walkabout" which visited over 20 of the series' locations from several episodes and the opening titles.
A photo report on the event can be seen HERE, with a brief video clip HERE, and good news from Dave is that the twice-yearly tours will continue into 2014 and beyond, with Sunday 6th April 2014 confirmed as the first of next years events.
With thanks to Dave Lally. Photo (c) Rick Davy


SPEEDLEARN SAMPLED
The Unmutual Website is indebted to singer and musician Jane Weaver for information regarding her new album "The Fallen by Watch Bird" (left), which will be of interest to "Prisoner" fans.
The album, which comes highly recommended by TUW, contains a track called "Noctilumina", which uses the 'Electro Mind' music from the Speedlearn sequence of "The General".
The album can be purchased HERE, and individual tracks HERE, including samples.
With thanks to Jane Weaver for this news item.


VINCENT TILSLEY R.I.P.
Sad news has reached The Unmutual Website that Vincent Tilsley, who wrote the episodes "The Chimes of Big Ben" and "Do Not Forsake Me", has passed away at the age of 82.
A highly regarded writer he also worked on series such as "Z Cars" and "Dr Finlay's Casebook" and the entire series "The Death of Adolf Hitler" before retraining as a psychotherapist. In 2009 he published the book "Holy Night".
Other than Ian Rakoff ("Living in Harmony"), Vincent was the last surviving "Prisoner" writer and he will be sorely missed by all who knew him. Vincent's last appearance at a "Prisoner" event was at the 2009 Mind Mash event in London (left), where he was interviewed by Leslie Glen.
TUW would like to extend its sincerest sympathies to Vincent's family and friends.
With thanks to Simon Wells and David Stimpson for this news item.


MOKE RELAUNCHED
Exciting news from the Far East has reached TUW this week with the announcement that the Mini Moke, which of course featured as the Village Taxis in the series, are being re-launched!
After 20 years since production stopped on the original vehicle, Michael Young has designed what is called the "Classic Moke" for China-based Chery Motors. The new design has also been compared to the Volteis car from France (details HERE).
Click HERE for more details of the launch and HERE for a brief history of the vehicle, with Jalopnik providing more background HERE.
With thanks to Des Gorra and Bob Gunton for this news item. Images (c) Bob Gunton.


HARD WAY LOCATED
One of the most highly-regarded films to have starred Patrick McGoohan is "The Hard Way". Co-starring lee Van Cleef, McGoohan stars as a hit man hired to do "one last job". A dark and powerful thriller, the movie was shot at Dublin's Ardmore Studios and on location in Ireland.
Thanks to TUW reader Carol Brady, an extensive locations guide to the film is now online, along with a lovely review of the movie. The guide, profusely illustrated with personal photographs, is a joy to read and can be read HERE.
You can also use the above link to order the DVD of the film, with 5% donated to TUW's charity fund at no cost to yourself.
With thanks to Carol Brady for this news item.


CLOCKING ON
Time Custom Clocks are an international business run by Nick Martin, and the company have produced a wonderful "Prisoner" clock (left).
Priced at only £9.99 plus P&P the clocks come with warranty and have a Portmeirion image on the reverse, which can be personalised.
Nick has been very generous in offering 25% of all sales via The Unmutual to be donated to our fund for Ty Gobaith Hospice (so do mention the website when ordering).
For more details, images, and ordering details click HERE.
With thanks to Nick Martin for this news item.


STRINGER STRIPS ONLINE
Comic artist Lew Stringer ("Viz", "The Dandy", "The Beano" and others) has again referenced "The Prisoner" on his online comics blog this month with a wonderful resume of some of his "Prisoner" characters from years gone by which he created for a range of publications (including the Birmingham-based "Prisoner" fanzine "Camera Obscura").
Characters such as Allister Sadgitt (left) and strips such as Rogue Rover are included in the blog, which can be found HERE. Some of Lew's other work is online HERE.
With thanks to Lew Stringer for this news item.


CALLAN BOOK SET FOR SPRING
Robert Fairclough is a name synonymous with "Prisoner" and "Danger Man" research following his several books and magazine series on the programmes, and Robert is again delving into the World of Espionage and themes of men in isolation with the news that "The Callan File", his new book on the Edward Woodward TV series, is set to hit the shelves in early 2014.
As well as the underlying themes shared by both series, there are also other similarities. Terence Feely and George Markstein worked on both series, as did a many actors (such as Ronald Radd) and the GEC Marconi Paternoster lifts were used as a location by both too. As such, Fairclough's in-depth biography of George Markstein from "The Prisoner: The Original Scripts Volume 1", and a newly written biography of Feely, will be included in the book. Watch this space for details of the book's launch!
With thanks to Robert Fairclough for this news item.


ABOUT 'THE UNMUTUAL'
THE UNMUTUAL WEBSITE serves as the world's largest online source of information about the iconic 60's T.V. series 'The Prisoner' and 'Danger Man' providing information about both series, Patrick McGoohan, the cast and crews, the village of Portmeirion in which filming took place, and all official and independent 'Prisoner' related activities, books, events, and news. It supports Ty Gobaith, a children's hospice in North Wales, by donating profits raised by the Unmutual Website's online sales or events to them. http://www.hopehouse.org.uk/care/
The Unmutual Website is not a fan club, Society, or group. It is a free online resource.


STUDIO WALK
Saturday September 28th 2013 sees yet another event in conjunction with The Unmutual Website when the members of the MGM Borehamwood Memories Facebook Group take a walking tour of the former site of MGM Borehamwood Studios, where The Prisoner was filmed in 1966/67, including the former locations of the Backlot seen in many episodes, and of course in other films and TV series.
Whilst the studio itself was demolished some time ago, several locations seen in the series do remain and tour guides Kieran McAleer, Mike Grant, Paul Welsh, and David Lally will be on hand to show you where scenes were filmed. The tour starts at 1.00pm at the Toby Carvery Travelodge, Studio Way, Borehamwood (site of the "Harmony" town from "Living in Harmony"). The event is free to attend.


THE JOY OF SIX
Portmeirion again played host to "Festival Number 6" in September 2013, and the event has been well received by both attendees and reviewers (review HERE). This year there was an increase in numbers to around 10,000 attendees, with again the Village open only to ticket holders to view a mix of big-name headline acts, local bands, and more intimate readings and performances.
The bad weather led to some attendees leaving early, and some acts cancelled (as several of Portmeirion's stages were temporarily closed), but for most the weather did little to dampen a very enjoyable and successful weekend.
Highlights of the festival included Manic Street Preachers playing their only UK concert this year, closing with the iconic "Design for Life" from their 4th album, and the Brythoniaid male Voice choir (above left) who performed a mix of pop cover versions and classics such as "Myfanwy" (video HERE).
Images and Video (c) Kieran McAleer, used with permission.


UNUSED STORYLINE PAINTED
Visitors to The Unmutual Website will be aware (see below) that Eric Mival, Music Editor for the original series back in 1966/67, is something of a talented painter and that several of his paintings are for sale at an exclusive price for Unmutual Website readers.
TUW is delighted to announce that Eric has recently painted a very Prisoner-related painting (left), which is called and based on a script idea called "Ticket to Eternity".
"Ticket to Eternity" was one of two storyline ideas submitted by Eric (but not used) to producers Patrick McGoohan and David Tombin in 1967 when crew members were asked to submit script ideas (with Assistant Editor Ian Rakoff's Western idea accepted, later to become "Living in Harmony"). The painting, which measures 60cm x 60cm, is a visual representation of a scene from the "episode".
The painting has a reserve price of £299 (with 10% donated to TUW's event fund in aid of Ty Gobaith Hospice). Contact TUW with an offer!
With thanks to Eric Mival for this news item and image.


WE WANT INFORMATION
More recent developments have taken place in Portmeirion, the most interesting and newsworthy of which is that the old reception building (opposite Cliff House near to the toll booth (left)) is now home to a very useful visitor information centre.
Stocked with leaflets, books, and helpful staff the centre is open 7 days a week during visiting hours.
Photo (c) Rick Davy.


ALL YOU NEED IS LAVA
One of the most iconic images from "The Prisoner" TV series is that of the Lava Lamps seen in the various cottages in The Village, and of course enlarged on the screen in Number Two's residence.
September 2013 sees the 50th anniversary of the invention of the lamps and the installation of a gigantic 200-litre lamp at London's Royal Festival Hall (and the launch of a limited edition model designed by inventor Edward Craven Walker's widow, Christine Baehr.
More news on the devices and their history ("The Prisoner" is mentioned) can be found HERE.
With thanks to SR, Howard Foy, Nigel Kitcher, and Catherine Frumerman for this news item.


FRINGE FOR ALL
TUW is delighted to report that the stage play "Magic Number Six" completed its run at the Edinburgh Fringe to much success and good reviews during August 2013.
Cast and crew could be found promoting the show (left) during the run, which writer Paul Gosling told us "went well and played to a mixture of Prisoner fans and curious theatre-goers. It was well received."
Paul was also interviewed on BBC Radio HERE (at 1.51'.10") following his appearance at the BFI HERE.
The play, which tells the story of Patrick McGoohan and Lew Grade's relationship during the making of "The Prisoner" comes highly regarded by TUW (review HERE) and it is hoped that other performances in one form or another will take place in the future.
With thanks to Paul Gosling for this news item and photo.


SOLDIER SOLDIER
The central piazza in Portmeirion became home to an extraordinary piece of art for a day on Wednesday 14th August 2013, when James Napier's sculpture "The Abandoned Soldier" was placed in the location. Created to highlight the plight of British soldiers, the metal structure was placed in Trafalgar Square in 2012 and even became a discussion point on BBC's "Newsnight"!
For more details about James' work click HERE.
With thanks to Paul White for this news item and photos.


FENELLA THEMED SHOW
One of the best-remembered aspects of "The Prisoner" series is the voice of the Village Announcer throughout the series, which was provided by actress Fenella Fielding, and news has reached The Unmutual that those wonderful vocal tones can be heard online as part of the wonderful "'Fenella & Simon's Cult TV Themes" radio show (left), in which many ITC TV Themes are played.
There are also discussions and interviews throughout the show, including coverage of course of "The Prisoner" and "Danger Man", and the show comes highly recommended by The Unmutual Website. You can listen to the show HERE, and Fenella's official website can be found HERE.
With thanks to Simon McKay and Leslie Glen for this news item.


BFI SCREENING SUCCESS
As announced below, August 2013 sees a season of Patrick McGoohan films and TV episodes being screened at the NFT at BFI Southbank, and so far the screenings have been a great success!
In particular, the "Prisoner Oddities" evening was a great success, which included never-before-screened footage of McGoohan being interviewed in both 1984 and 1993 shown to a packed audience.
Special Guests were also in attendance with "Prisoner" crew members Tony Sloman (who was interviewed on stage by Dave Lally) and Ian L Rakoff, Paul Gosling of Magic Number Six, Robert Fairclough, and many other notable "Prisoner" experts and fans. In addition, Portmeirion and The Unmutual teamed up to provide attendees with a selection of information leaflets and flyers, and Leslie Glen was on hand at the BFI bookshop signing copies of "The Prisoner Interrogations".
Thanks must go to Dick Fiddy and the BFI for providing these excellent events and also Tim Beddows of our friends at Network DVD for providing so much of the evening's content. The later "Danger Man" evening was also a success.
A full review will appear online after the BFI season has finished, but in the meantime the season has been covered by Robert Fairclough's online blog HERE, and the programme notes from the Danger Man evening can be found HERE. For more details of the forthcoming screenings, and Location Tour events organised to coincide with them, visit the event page HERE.


VICTORIA, ALBERT, AND IAN
When the production team in 1967 were asked to submit storyline ideas for "The Prisoner", in response to a plea from Patrick McGoohan and David Tomblin who were running short on ideas, several thought up various ideas.
The only crew member to have their idea accepted was Assistant Film Editor Ian L Rakoff. The episode, which he found inspiration for from old Western comics, became "Living in Harmony".
Ian continued to work in the Film industry and also went on some years later to write the book "Inside the Prisoner". However, it is comics that have always remained his passion and much of his collection is now housed at the Victoria and Albert Museum in London.
On Wednesday 2nd October 2013 at 1.00pm-1.45pm Ian will be giving a talk entitled "Comics and the American identity - A perspective on the insidious portrayal of gender and race in comics" at the Museum. It is free to attend.
With thanks to Eric Mival and Ian Rakoff for this news item.


COLONY THREE ACTRESS DIES
It is with much sadness to inform readers that Catherine Woodville (left), who appeared in the most Prisoneresque "Danger Man" episode "Colony Three", in which Drake is kidnapped into a mysterious village, died of cancer on 5th June 2013 in Portland, Oregon. She was 74.
She also appeared in the first "Avengers" episode "Hot Snow" as well as numerous other UK series such as "The Saint", "No Hiding Place", "Z Cars" and many more before going to America in the late 60s to even more success.
The Unmutual would like to pass its sincere sympathies to Catherine's friends and family.
With thanks to Peter Greenhill for this news item.


CATCH MY SOUL CAUGHT
A movie Rock-Opera version of William Shakespeare's "Othello" from the early 1970s, which sank without trace shortly after it was released with no video or DVD release at any point, may not seem on the surface to be of interest to readers of The Unmutual Website, until one realises that the movie, "Catch My Soul" starring Richie Havens, was the only feature film ever to be Directed by Patrick McGoohan.
It is with great pride and pleasure that TUW announces that for the very first time the film has been extensively researched (and, astoundingly, located). Tom Mayer, who recently provided unrivalled research into another McGoohan project, the TV series "Rafferty", has produced a huge two-part article, including interviews with those involved, and profusely illustrated with new and archive images, is now online exclusively at TUW.
Click HERE to read part one of "Total Immersion" (a link for part two is at the bottom of the piece), a truly astounding and unique piece of work.
With thanks to Tom Mayer for this news item.


ORIGINAL CO-PRODUCER DIES
July 13th 2013 saw another sad passing of a member of the "Prisoner family" when Leslie Gilliat, one of the original co-producers of the series production, died at the grand old age of 96.
Leslie (pictured left with great-niece Amanda Eliasch) was a renowned producer, who began as a camera assistant, and the brother of Sidney Gilliat.
Responsible for such greats as "The Blue Lagoon" and the "St Trinians" series of films, Leslie famously did not see eye-to-eye with Patrick McGoohan on the way "The Prisoner" was heading when shooting began in Portmeirion in September 1966 and did not continue his involvement after that time.
The Unmutual Website offers its sincere sympathies to all who knew Mr Gilliat.
With thanks to Dave Lally and Leslie Glen for this news item. Photo (c) Amanda Eliasch, used with permission.


MORE FROM MIVAL
Following on from a news item TUW covered several weeks ago (see below) regarding "Prisoner" Music Editor Eric Mival selling his paintings (his talents, as you have seen, extend beyond editing and film-making), TUW is delighted to announce that a further painting of Eric's is now for sale, with all serious offers considered.
The original painting ("People in the Pipe" left which measures 70x48cm) has a reserve price of £299 (with 10% donated to TUW's event fund for Ty Gobaith Hospice). Offers and enquiries should be made by email HERE.
UPDATE: See above for news that Eric has painted a Prisoner-related painting, representing an unused storyline idea that he penned for Patrick McGoohan and David Tomblin back in 1967!
With thanks to Eric Mival for this news item.


PRISONERS AND GARDENERS
Well known TV personality and gardener Diarmuid Gavin was to be found in Portmeirion on Wednesday 17th July, complete with TV crew.
They were filming an 8-minute segment of "This Morning" entitled "TV plots" (due to air in the Autumn of 2013) with Gavin dressed as Number Six and presenting throughout.
For more on-location photos click HERE.
With thanks to Lee Arnall and Paul White for this news item. Photo (c) Lee Arnall.


PIPING HOT
It's not often that The Unmutual Website delves into the realms of fashion, but a few things have caught TUW readers' eyes in the last few weeks.
Sainsbury's, it appears, has a "Prisoner" fan among it's staff as 2 items in its range of TU clothing have a familiar feel to them, with piped blazers HERE and Penny Farthing scarves HERE on sale.
In other news, it appears that the line judges at the recent Wimbledon Tennis Championships (left) have spent some time in The Village!
With thanks to Dennis and Gwyneth Buckingham and Gareth Bevan for this news item. Image (c) BBC News.


ORIGINAL HARMONY LOCATED
It is amazing that after more than 45 years there are still new things to be discovered regarding "The Prisoner", and this week is no exception as for the first time the original location upon which "Harmony" and other "Prisoner" landmarks was based has been located.
The "Harmony" part of the backlot of MGM studios, where much of "The Prisoner" was filmed, also included the Recreation Hall area seen in many episodes.
This set was actually built for the film "Eye of the Devil" to double for Château de Hautefort in the Dordogne and for the first time, thanks to Tony McKay and the guys at Avengerland, comparison photos of the sets are now online.
Click HERE to visit the MGM section of TUW's locations guide for more information on this fascinating discovery, or visit the Avengerland website.
With thanks to Tony McKay for this news item.


ROB ON THE WEB
Exciting news for fans this week is that author and Historian Robert Fairclough, who readers will recognise as the author of "The Official Prisoner Companion", "The Prisoner The Original Scripts", and "The Prisoner: The Official Fact Files", and special guest at several events in recent years (including TUW's official events such as PM2006, left), now has his not only a new website but also his own online blog!
The website which includes a resume of all his Prisoner-related work can be found HERE. With a mix of reviews, previews, humour, and his thoughts on Cult TV, books, music, and sci-fi, Rob's Blog also comes highly recommended by TUW! Click HERE to visit!
With thanks to Rob Fairclough for this news item.


PRISONER WEEKENDER
Yet more event news has reached The Unmutual, with news that London's Prince Charles Cinema (left) has secured the rights to show "The Prisoner" on the big screen, and have chosen to do so in the form of a weekender where all 17 episodes will be screened in a 3 day period.
The dates of the screenings are August 24th-26th 2013. Click HERE for ticket ordering info.
Also announced is a "Film and TV Theme Extravaganza" on July 9th in Islington, London. Click HERE for more details.
With thanks to Darren Stokes, Lee Arnall, and David Stimpson for this news item.


NEW PRISONER BOOK PUBLISHED
"Unique But Similar - The Prisoner Compared" is a new book, published by Indepenpress, of essays relating to "The Prisoner" and its similarities with several other Cult TV series (including "UFO", "Children of the Stones", "The Omega Factor", "Blakes 7" and others).

Readers of The Unmutual may recall a series of excellent articles hosted within "The Projection Room" by Andrew K Shenton, and this book, attractively priced at £8.99, is made up of no less than 11 of these articles (including the 4 originally hosted at TUW).

For a full review of the book, and details on how to purchase it, click HERE.
With thanks to Andrew Shenton and Samuel Bonner for this news item.


VIEW FROM THE VILLA WINCH
More cottage interior development to report this month, with the finalisation of the conversion of from self-catering to nightly accommodation, of Villa Winch cottage (left).
To book accommodation, you need to visit the Portmeirion website, or click HERE or HERE to keep an eye on the special offers which are constantly available from the hotel/cottages.
With thanks to Portmeirion for this news item. Photo (c) Rick Davy


McGOOHAN SEASON ANNOUNCED
Attendees at the October 2012 Mind Mash event in London will no doubt recall special guest Dick Fiddy from the BFI announcing that 2013 would bear witness to the BFI's first ever season of Patrick McGoohan screenings at the NFT, and TUW is delighted to announce that details of these screenings have now been released.
The run includes some of McGoohan's best regarded appearances including the TV plays "Brand", "The Man Out There", "Best of Friends", and "Rendezvous: The Executioner".
Some of his bigger budget films are also included, such as "Ice Station Zebra" and "Hell Drivers", and of course "The Prisoner" and "Danger Man" are also represented.
To coincide with these screenings TUW is also delighted to announce that Dave Lally's London Prisoner Group will also be holding some tour and other events throughout August, making it a truly McGoohan-filled month.
For more details of the screenings and also the tour events, keep an eye on the event page HERE and on TUW's Facebook page. Tickets are on sale on July 9th at the BFI website HERE.
With thanks to Dick Fiddy, Dave Lally, Roger Goodman, Jill Mills, Geoff Dodd, Gareth Hughes,and Shirley Jacobs for this news item. Photo (c) Roger Goodman.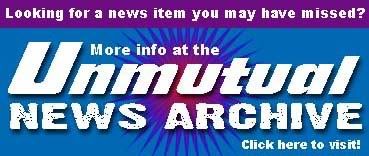 THE UNMUTUAL. An online non-profit cyber-magazine, intended to serve as a free news service for fans of The Prisoner TV series, its star Patrick McGoohan, and Portmeirion in aid of Ty Gobaith Hospice. Promotion of Prisoner merchandise provided entirely free of charge for the benefit of Prisoner fans. Neither this website nor events run under its banner are connected with any society, group, or fan club whatsoever, or any other website using the name "Unmutual". No responsibility can be taken for individuals unconnected with this website claiming to act on its behalf.
Compiled, written, and hosted by Rick Davy. Words and Images may not be reproducedwithout prior permission, and are © Rick Davy and The Unmutual Website unless otherwise stated. "The Unmutual" logo design, "Unmutual News Archive" logo design, and the character "Alistair Sadgitt" are all Copyright © Lew Stringer 2004. Not to be used without written or emailed permission.
Thanks to the various sources for supplying the news items and everyone for their continued help and support (you know who you are) and to Lew Stringer, who devised and originally ran The Unmutual Website.

The Prisoner is Copyright © Granada Ventures.
Site last updated: 9/12/2014. Site History: Click HERE.
Keep checking back for more Unmutual Updates, or subscribe to our email updates!!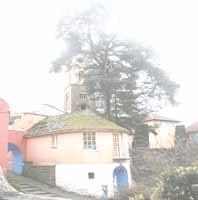 All profits from The Unmutual Website and its events are donated to: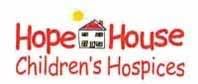 Total raised so far:
£3597.79
JOIN US ON: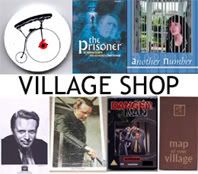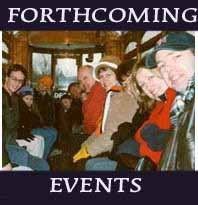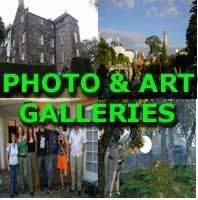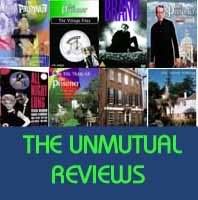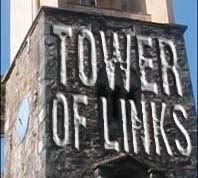 ________________________